Reduce inputs and increase your growing days
Selective spraying is another form of precision farming. Agrifac spot spraying uses cameras to detect where and how much solution needs to be applied, resulting in growers being able to save on input costs. When spraying crops, the plant goes into stress mode and stops growing for multiple days. Selective spraying reduces this stress on plants.

Current Agrifac customers achieved significant savings through implementing this technology within their operations. Agrifac spot spraying solutions have been providing benefits to customers since 2017.
---
Agrifac offers two spot spraying solutions
---
Current farmers achievements: Savings up to more than 90%
Summer spraying Australia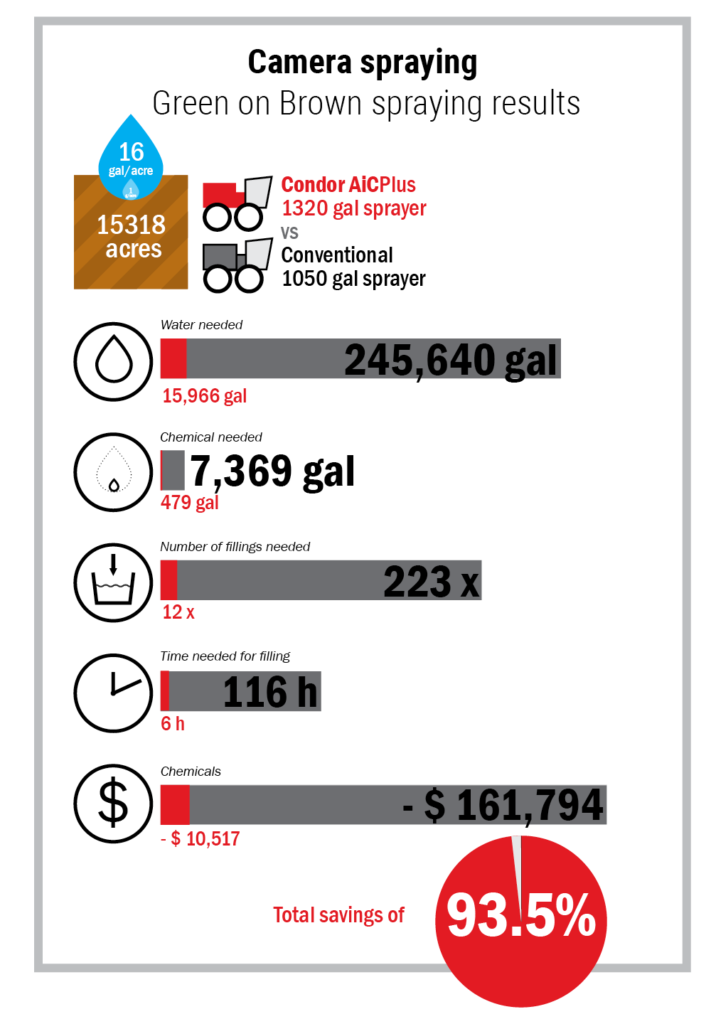 ---
Spot spraying on your farm?
---
We can now carry out green on brown spraying quite effectively which has saved us several thousands of litres of glyphosate

Tim Rethus, Rethus Broadacre, grain grower in Horsham, Wimmera, Australia

---
With Agrifac's Camera system, I am able to achieve the desired spot spraying during summer treatment windows (Green on Brown) and achieve about a 90% reduction in chemicals and water. With only one fill it is easy to cover 1,000 ha in one day.

Beefwood Farms, Moree, NSW

---
High savings and increased yield with innovative, sustainable crop spraying solutions