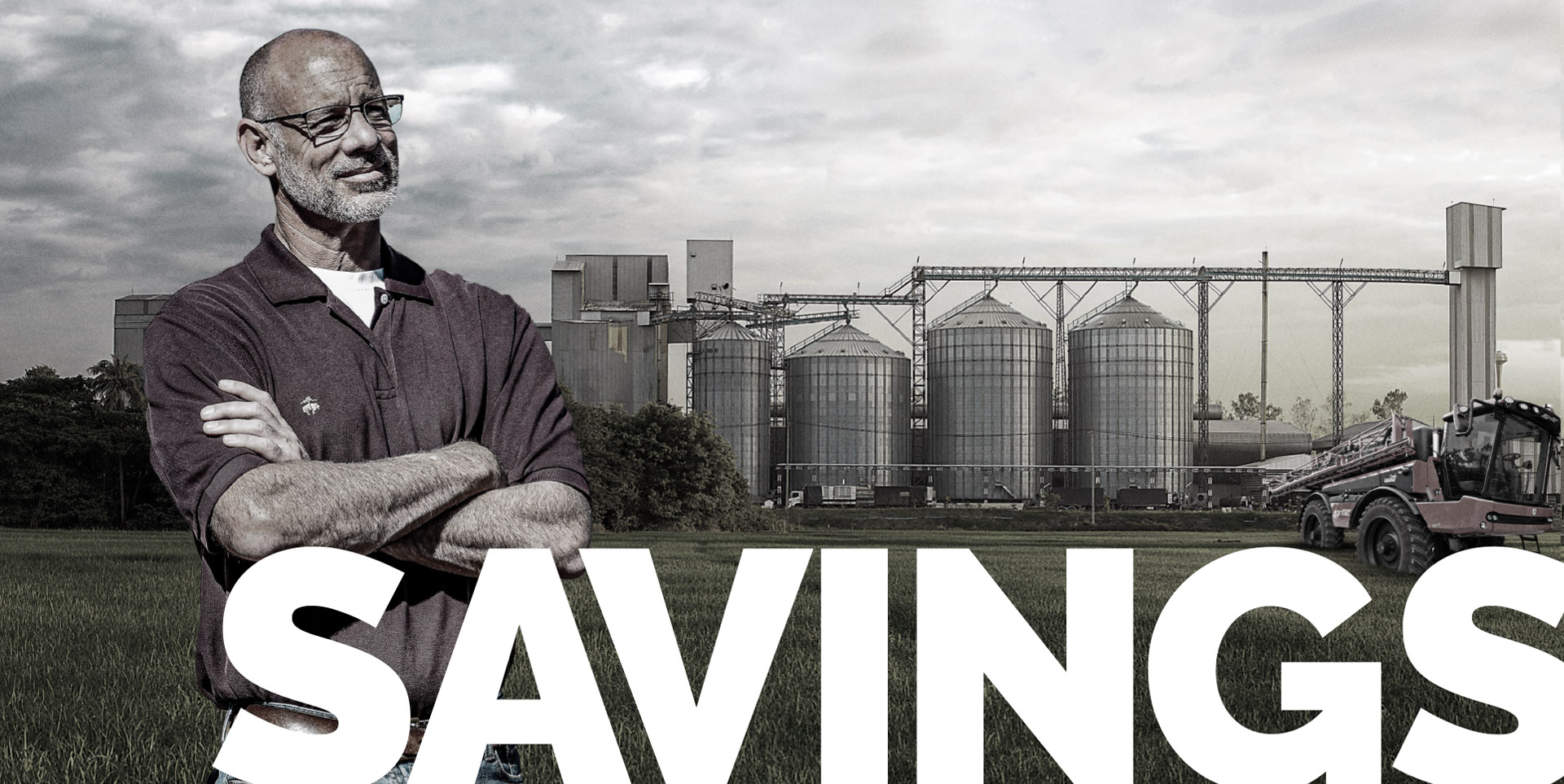 ---
REDUCE INPUTS BY UP TO 20% WITH DRIFT REDUCTION TECHNOLOGIES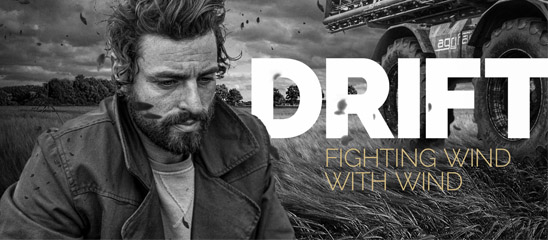 ---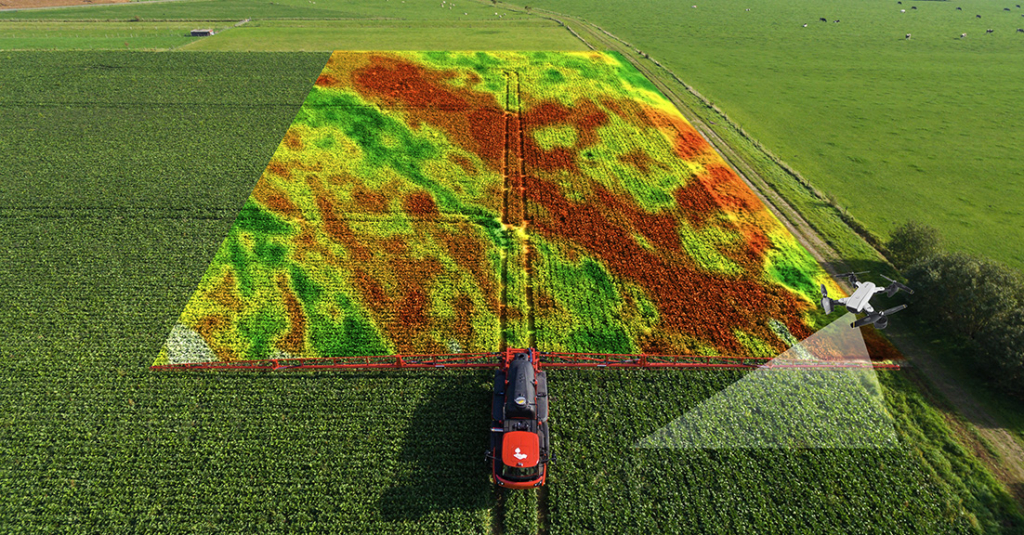 SAVE UP TO 70% WITH TASK MAP SPRAYING
The savings on inputs are even bigger when selective spraying solutions based on applied maps is utilised. The possible savings range between 20% on fertilizers and more than 70% on other applications.  


---
SAVE UP TO 90% WITH SPOT SPRAYING
Spot spraying before seeding and after harvest can lead to even higher savings. Our current customers benefit from savings higher than 90%, year after year.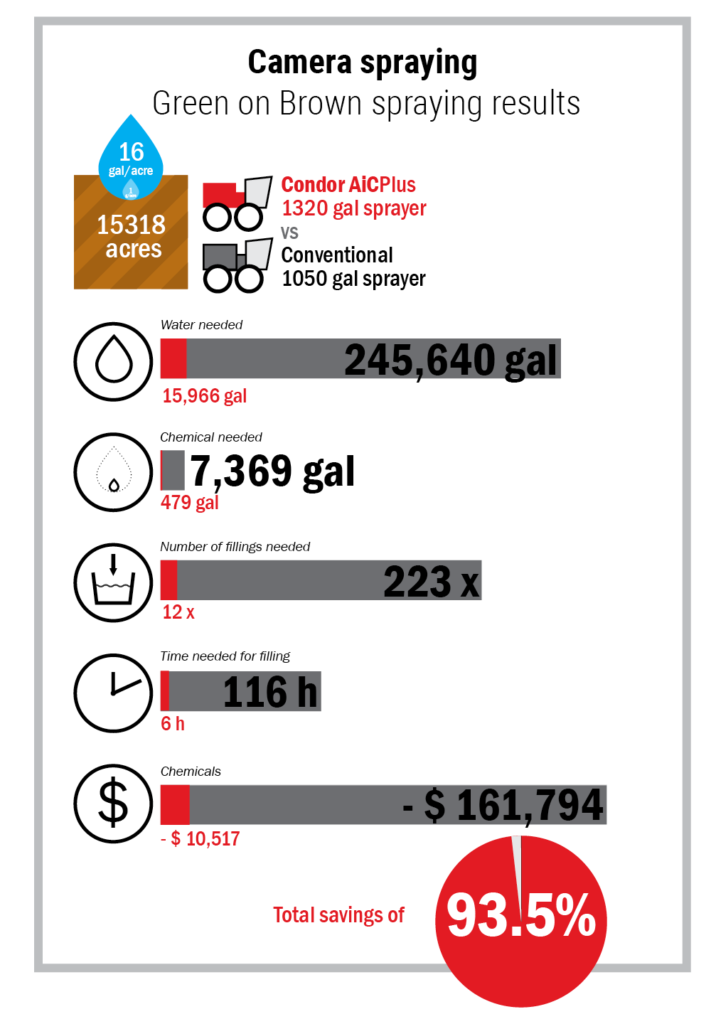 And now the first algorithms in particular crops are readily enabling us to spray broadleaf in wheat through selective spraying. Here, savings of 80% are achieved. The solution sprayed is more expensive, resulting in a reduction of higher value inputs.
---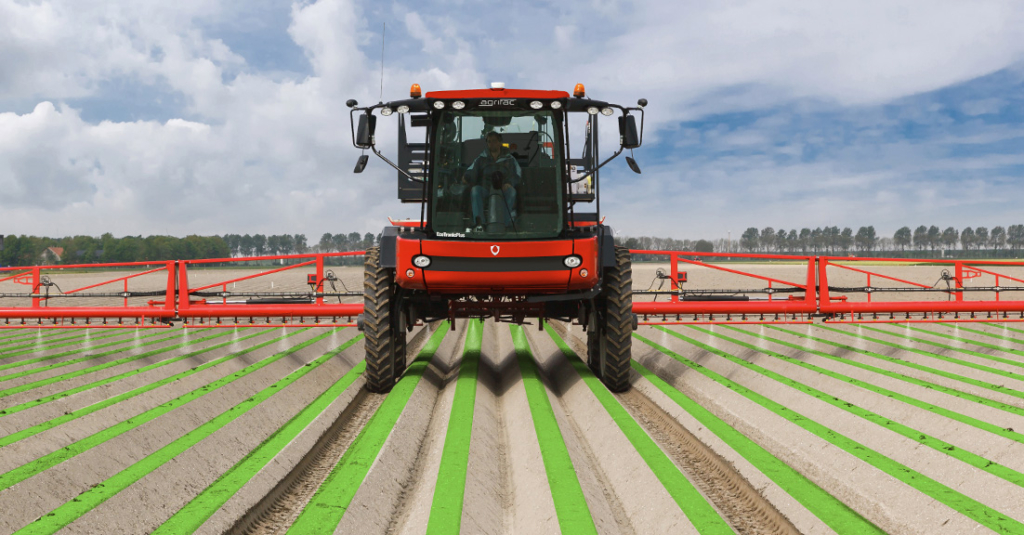 SAVE UP TO 40% WITH BAND SPRAYING
---
SAVE TIME AND FUEL
Turn your thoughts to fuel savings. Not only is our machine energy saving, more than 60% of our customers use booms of 160 ft, which enables them to increase efficiency and uptime, whilst reducing fuel costs up to 25%.

---
EFFICIENCY AND CAPACITY
The list is never ending when it comes to efficiency and capacity. Extremely fast folding mechanism of the spray boom, large tanks, speedy refill, fast rinsing, swift adjustment of the width and height of the machine for specific crops/growing phases, are some of the examples that increase efficiency and therefore save the farmer precious time and money. All in-house solutions developed by Agrifac will make farming more profitable for you. Our products are designed to be economically, ergonomically, efficient as well as better for the environment.  
---
High savings and increased yield with innovative, sustainable crop spraying solutions