Maximize spraying quality and reduce crop damage
Farmers with high crops such as corn and sunflowers need access to solutions that allow them to treat their crops at every growth stage. Agrifac offers a machine with 79″ ground clearance and special crop guiders to prevent damage on the high crop, resulting in the potential for more yield and reducing risk of crop damage for farmers.

Boom height up to 14.5 foot offers farmers the possibility to do a last run late in the season whilst still ensuring high quality care of the crop.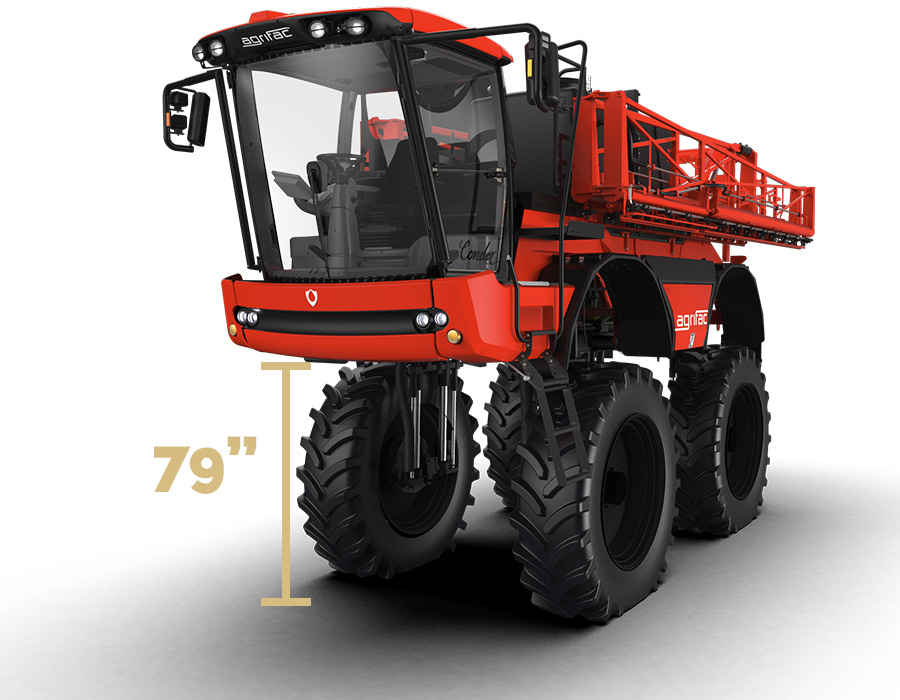 ---
More advantages
Flexible: change ground clearance while driving up to 79″
Optimal boom stability with minimum fluctuations results in optimum coverage
4-wheel steering results in less crop damage when turning machine
---
"Band spraying offers the perfect solution for row crops such as corn to achieve large savings and reduce stress in plants which results in more growing days."

Rens Albers, Product Manager, Agrifac Machinery B.V.
---
Realize high savings in corn with band spraying
---
High savings and increased yield with innovative, sustainable crop spraying solutions
Fully equipped as standard with Agrifac spraying technologies
SUSTAINABILITY ISN'T OUR PROCESS, IT'S OUR ATTITUDE
---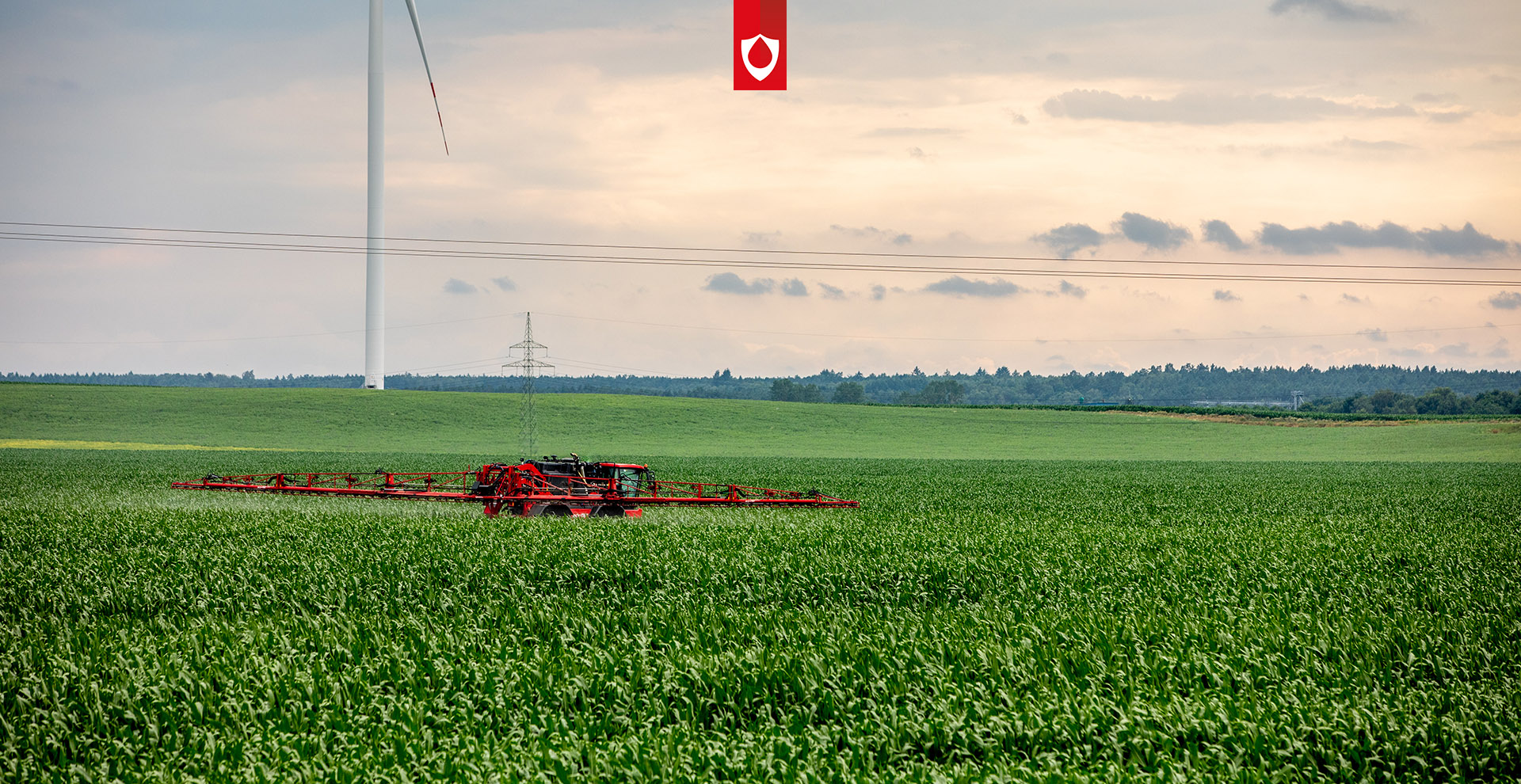 The Condor Clearance in a corn field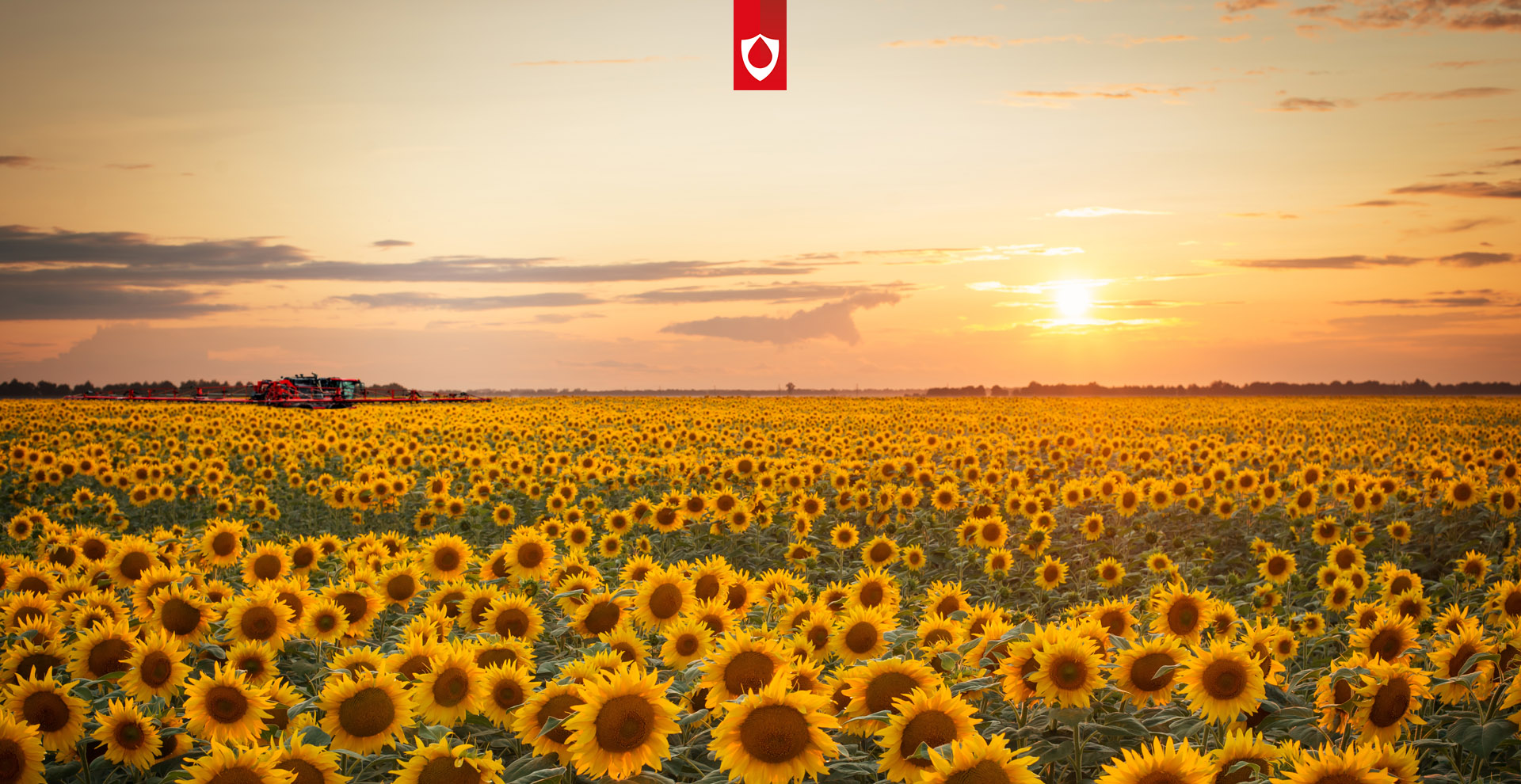 The Condor Clearance in a sunflower field protecting the flowers against fungus in a late growth stage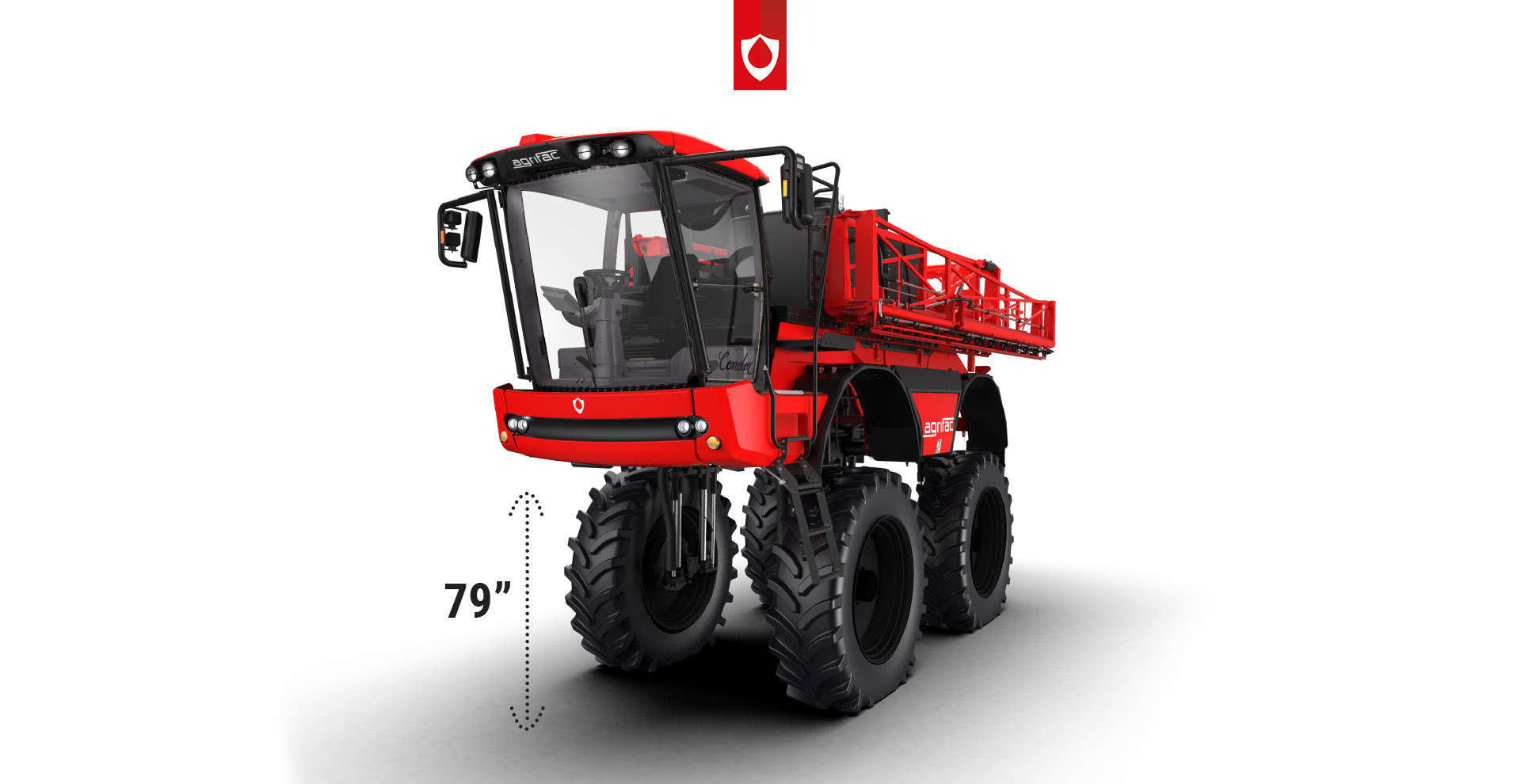 The Condor Clearance boasts ground clearance up to 79″
---