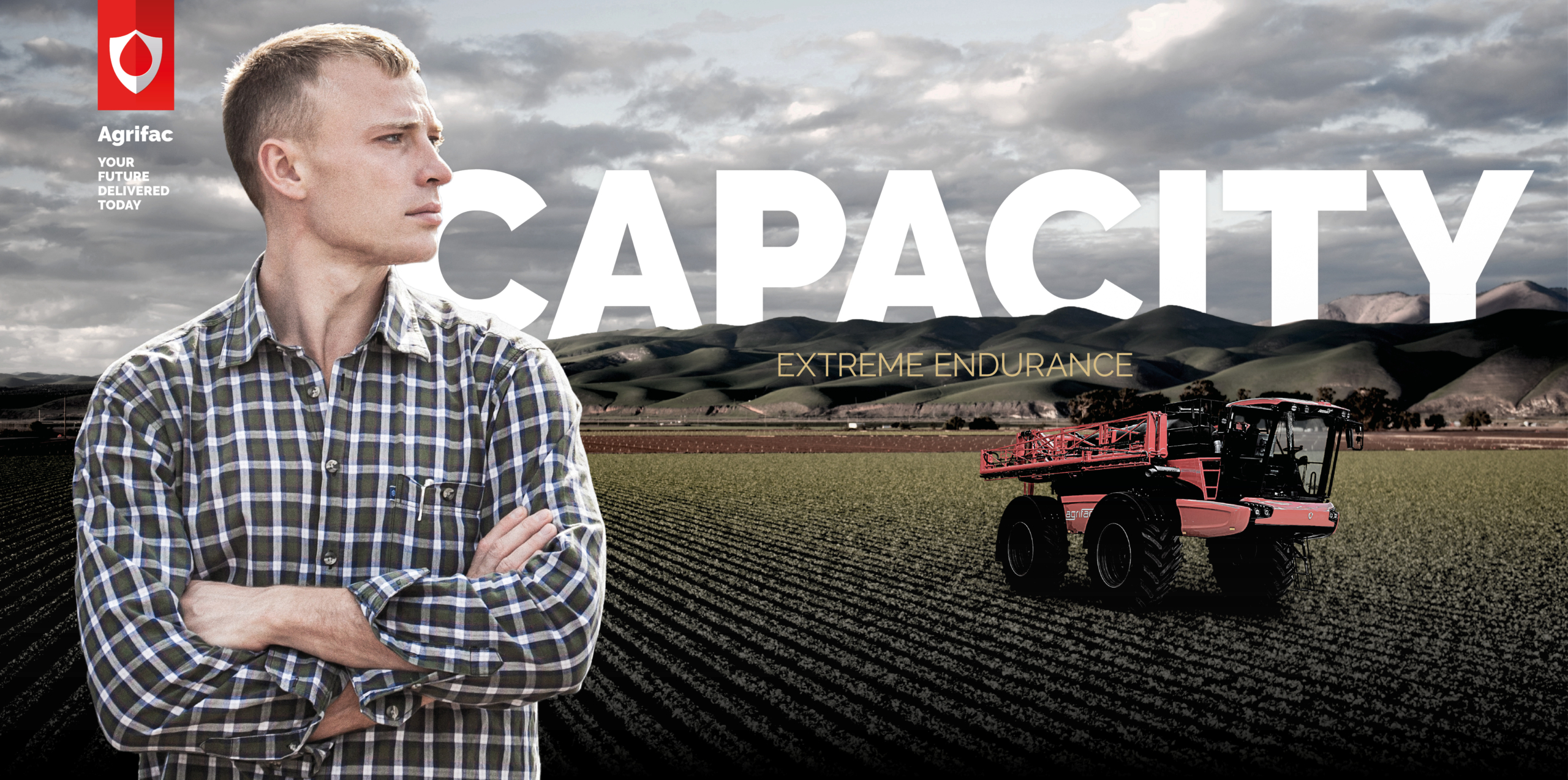 SPRAYING CAPACITY
When it comes to increasing spraying capacity, the tank volume and the boom width are imperative. Changing the working speed is still an important influence, but the spraying quality cannot be compromised by doing so. All Agrifac technologies ensure that high capacity is always available to the grower, even in difficult spraying conditions. If you reach the maximum working speed, there are still additional ways to increase and gain extra spraying capacity with sustainable Agrifac proven solutions, such as reducing technological downtime and by saving resources. After all, high-quality, safe, timely spraying of your crops is paramount for your yields!
Curious how you can achieve this?
Agrifac sprayers lead the way in high capacity crop spraying, proved by two world records; both of which are still unbeaten!
Fast, effective, durable, and precise under all conditions! Built to individual configuration requirements with desired options to suit each grower, our customer benefits from a self-propelled sprayer with exceptional capacity and functionality that exceeds every expectation:
Options of main tank volume: 1,057 gal, 1,320 gal, 1,585 gal or 2,110 gal
Boom-width configurations from 78 feet up to 180 feet
Speed: up to 18 mph whilst spraying, and up to *37 mph in road transport mode (*Condor Endurance)
Optimal weight distribution
Smart designed hydraulic system; maximum engine power to tackle any driving condition
Easy and comfortable operation
Fast filling – fill a 2,100 gallon tank in 8 minutes
Fold a 158 foot J-boom in just 22 seconds with FastFoldPlus
95% drift reduction certification and spray window expansion even in winds of 50 feet per second with HighTechAirPlus
Fast and precise circulation system cleaning
Agrifac spraying technologies provide real savings on chemicals and water, of up to 95% with spot spray
---
"The machine boasts incredible capacity and cutting edge precision! It frees our hands and greatly expands the 'spray window' of favorable weather for plant protection."

– Hryhorij Suprun (Ukraine)
---
Expand your growing days with these sustainable crop spraying solutions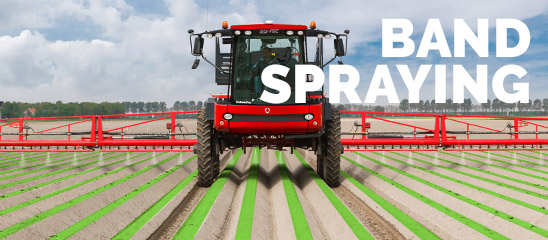 EXPAND THE NUMBER OF GROWING DAYS WITH BAND SPRAYING
By applying resources only on or between crop rows, large savings can be easily achieved. In addition, we prevent unnecessary stress on the crops which can result in more growing days and optimizes yields.
Band spraying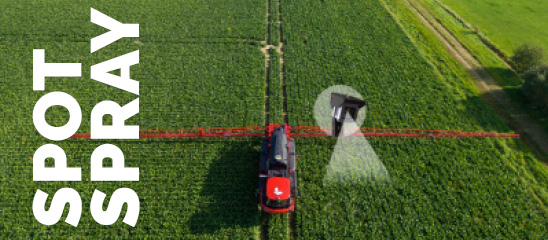 LET YOUR CROPS CONTINUE TO GROW. ONLY HIT THE WEEDS
Optimize crop growth while saving inputs with spot spraying. The camera technology detects and hits only the weeds.
Camera spraying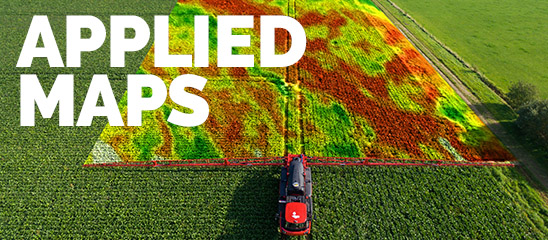 TASK MAP SPRAYING – SAVE UP TO 70%
The savings on inputs can be even higher when selecting spraying solutions based on applied maps usage. The savings range between 20% on fertilizers and up to 70% on other applications.
Task map spraying