Sustainable Agrifac factory conquers worldwide delivery problems!
How Agrifac contributes to a more efficient supply chain with LEAN management and sustainability

Completely energy neutral and making maximum use of natural energy sources, among which 3,000 m2 solar panels, that is how Agrifac gained the highest score of 'Outstanding' in the BREAAM quality label in 2018.
Four years later, this unique and local way of producing self-propelled crop sprayers and beet harvesters, is not only paid off in sustainability, but also in a supply chain which is less vulnerable to the worldwide delivery problems.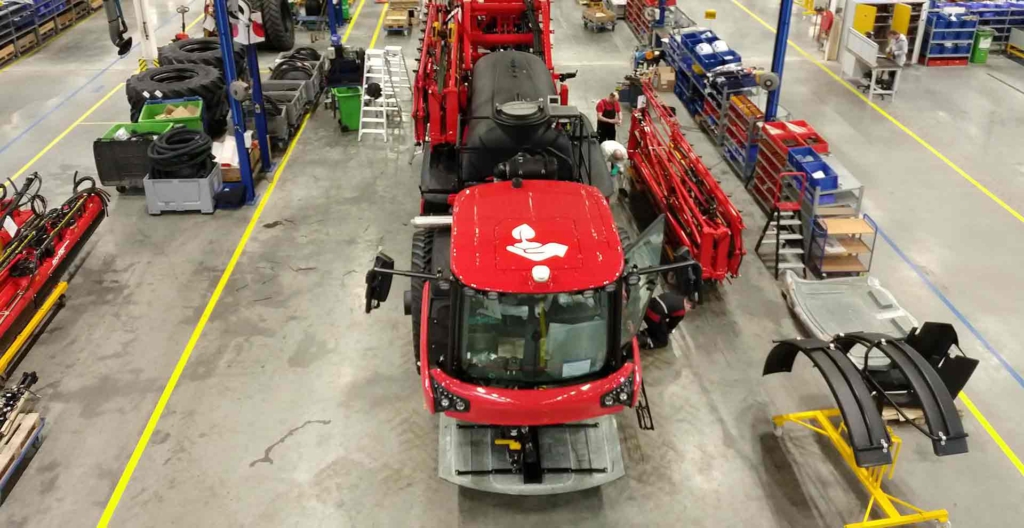 "With the world's population growing by the day, we must ensure that cultivated land is used in a way that increases food crop yields in order to adequately feed everyone on a global scale. It is good to see that our factory is capable to handle ad-hoc market movements and specifically delivery issues, which are so common at the moment"


Frans Apeldoorn, Chief Operations Officer at Agrifac
At Agrifac, all machines are developed according to the unique 4E for growers concept, meaning that 1) efficiency, 2) economy, 3) ergonomy and 4) ecology are at the basis of everything we do. Our factory is completely designed upon these 4E's and works according to the LEAN principle. At the moment, we can see that, despite all the issues in the world, our supply chain is capable of fulfilling all orders for all our machines.

About Agrifac
Agrifac is a developer and manufacturer of (self-propelled) agricultural sprayers and beet harvesters that enable our customers to take care of their crops from seed to harvest. As the first manufacturer, Agrifac develops machines that offer each plant exactly what it needs. We call this "Every drop hits the right spot". Instead of cultivating more and more land, Agrifac's innovative tools make it possible to increase food production on existing farmland with less water, crop protection and fuel. Agrifac wants to contribute to feeding the world in a sustainable way with smart and user-friendly solutions.
Want to know more about our factory, supply chain or sustainability?
Please do not hesitate to contact us.