Agrifac & AMC-TR join hands together!
Agrifac announces new dealership
In line with the the growth strategy of Agrifac, the dealer structure in Turkey is strengthened with AMC-TR as a new partner for the sales and after-sales of the Agrifac Condor and Endurance self-propelled crop sprayers and LightTraxx and Optitraxx Beet Harvesters.

The world needs increasingly more food. Therefore, Agrifac manufactures "Brilliant Simple" machines; the most innovative crop sprayers and beet harvesters in the world that are extremely easy to operate. This is because everything at Agrifac is developed in accordance with the "4 E's for growers" concept. Efficient, Economical, Ergonomic, and Ecological. By testing all developments according to these 4 E's, Agrifac is ahead of the competition in development and innovation.
"Our machines have been operating in Turkey for over 10 years. Our partnership with AMC-TR will further increase our service coverage and we will be even better equipped to advise our customers on how to increase their output while reducing their ecological footprint at the same time."

Sjoerd Welcker, Teamleader Agrifac for Turkey
AMC-TR
AMC-TR provides expert solutions on Plant Protection Products, Plant Nutrition Products, Adjuvants, Seeds, Equipment, the use of these products and all kinds of after-sales services to Turkish farmers. We have been providing a flawless and high-quality service approach from the very first day of the establishment of AMC-TR.
AMC-TR operates in 50 countries, spread out from the Middle East to North Africa, from Eastern Europe to Russia, and from the Balkans to China. The Agrimatco group has more than 1,500 employees worldwide, with 800 employees working as Agricultural Engineers.
Read more about AMC-TR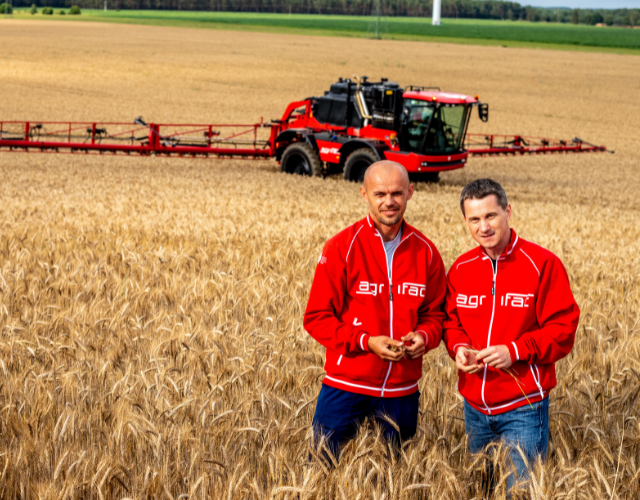 About Agrifac
Agrifac is a developer and manufacturer of (self-propelled) agricultural sprayers and beet harvesters that enable our customers to take care of their crops from seed to harvest. As the first manufacturer, Agrifac develops machines that offer each plant exactly what it needs. We call this "Every drop hits the right spot". Instead of cultivating more and more land, Agrifac's innovative tools make it possible to increase food production on existing farmland with less water, crop protection and fuel. Agrifac wants to contribute to feeding the world in a sustainable way with smart and user-friendly solutions.