Optimal stability even in the most hilly conditions
The MountainMaster is a real Condor in every aspect. Plus it controls the cylinders separately giving this crop sprayer the ability to level on slopes up to a maximum of 20%. Because of this, the Condor MountainMaster can drive in a safe and comfortable way on even steeper slopes. Depending on the slope and the correction, the ground clearance is to be set between 130 cm and 200 cm. Because of the levelling from the chassis build, the weight is distributed evenly over all wheels and this increases the grip and the traction.
Standard fully equipped with Agrifac spraying technologies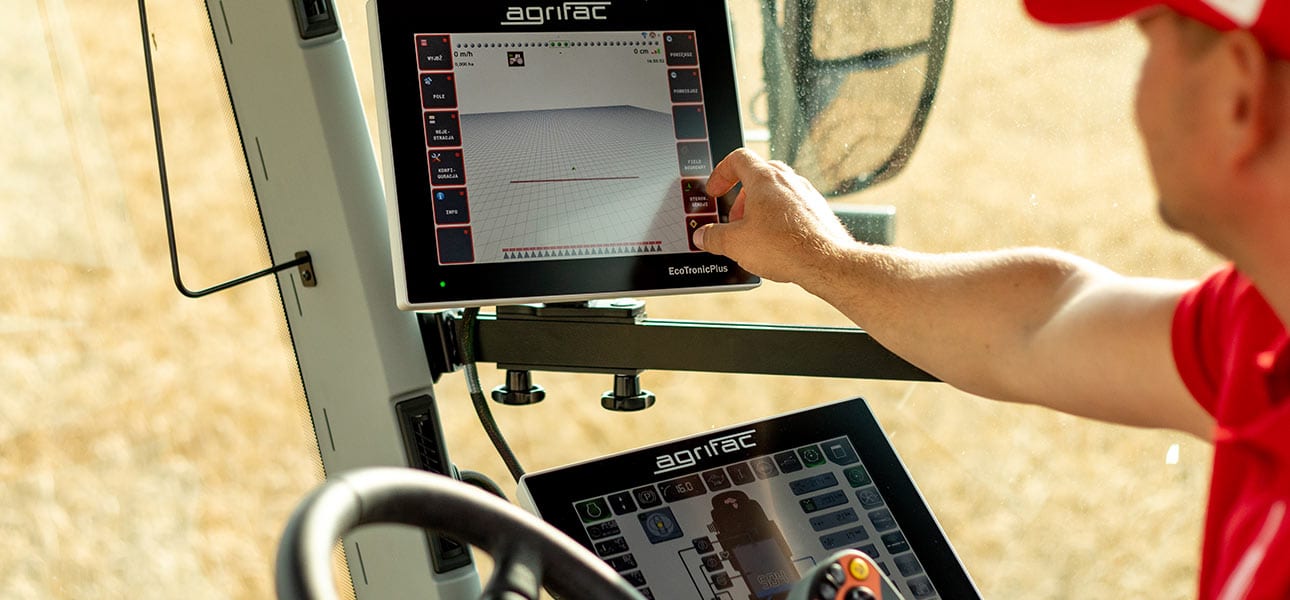 Condor V MountainMaster with EcoTronicPlus
Condor V MountainMaster with PWM (StrictSprayPlus)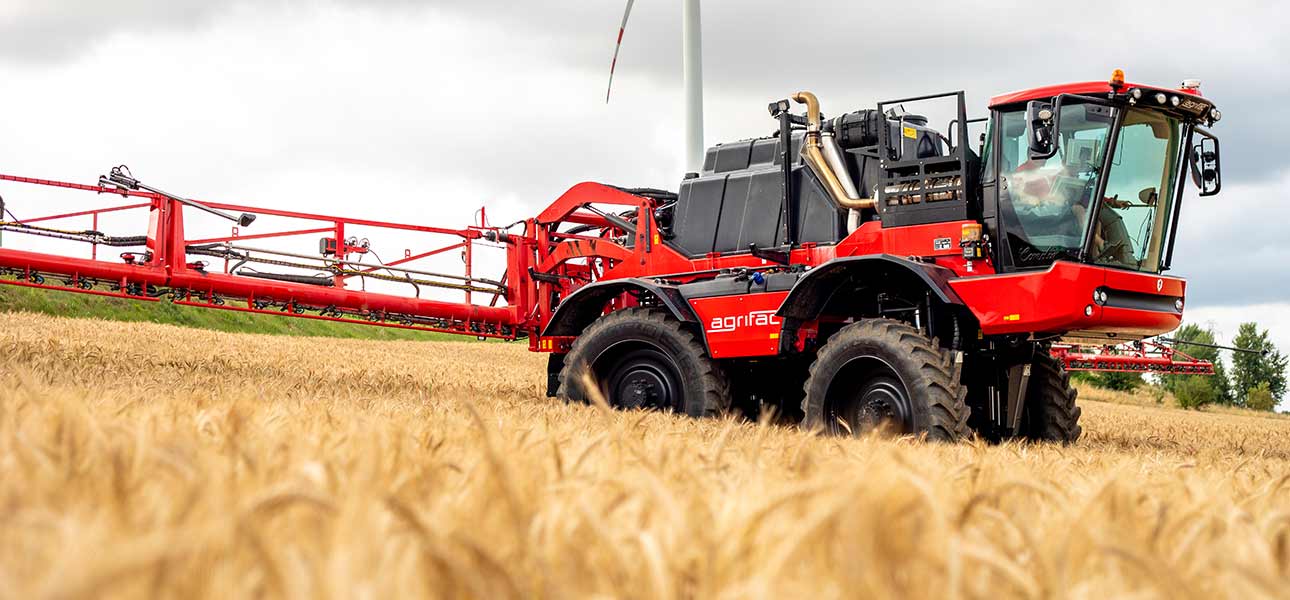 Condor V MountainMaster with PWM on hilly ground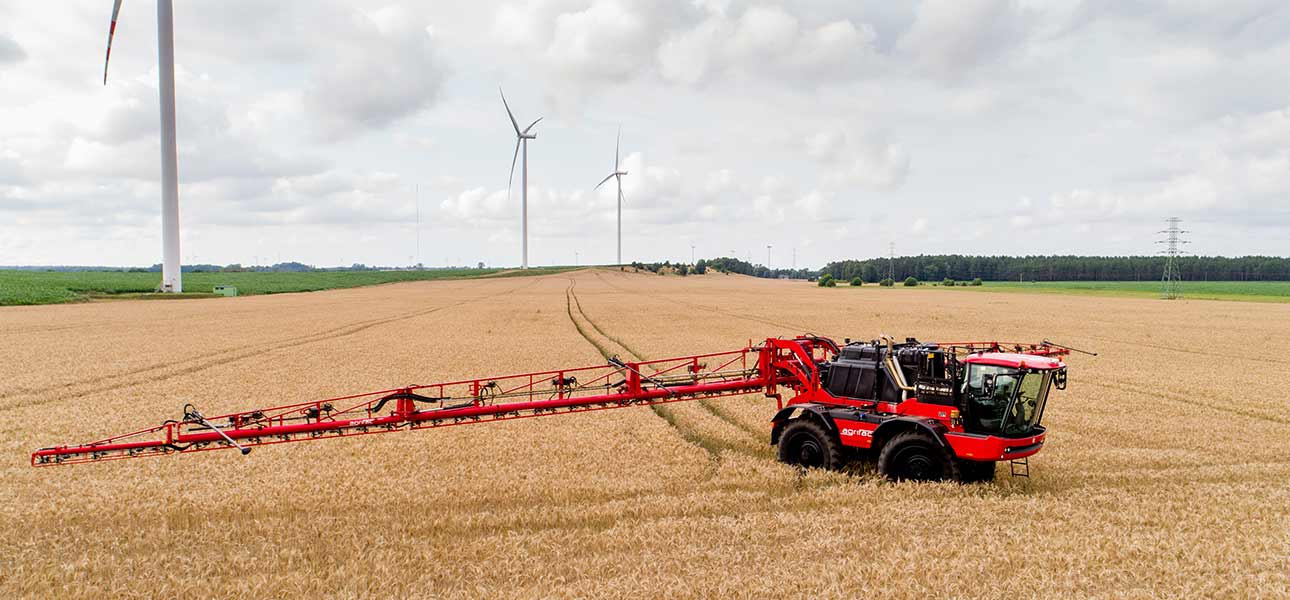 Condor V MountainMaster with PWM
The ultimate crop protection on hilly grounds
Conventional Sprayer on hilly ground
Crops grow straight up. In flat or slightly sloping areas this is not a problem when spraying higher crops. This is because the sprayer is between the rows parallel with the crop and therefore does not damage the crop. In hilly areas, however, the crop does get damaged because the sprayer is parallel with the ground instead of  the crop.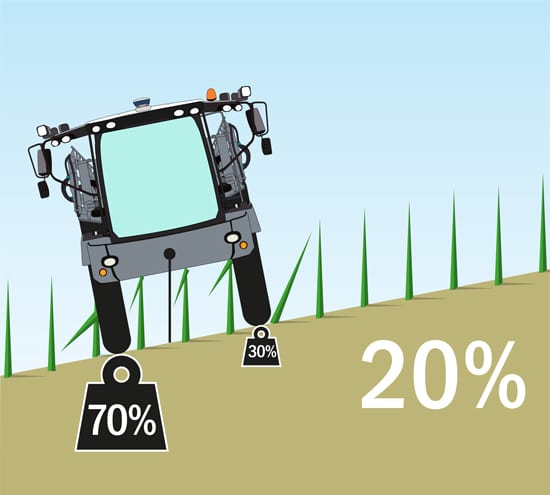 Condor MountainMaster on the same hill
For even better crop protection on steep hills, Agrifac has developed the Condor MountainMaster. This Condor is equipped with the proven and most stable chassis  and is extremely stable in every spraying condition. The uniqueness of the MountainMaster is its ability to level out on slopes giving the operator the most smooth ride.
Request Demo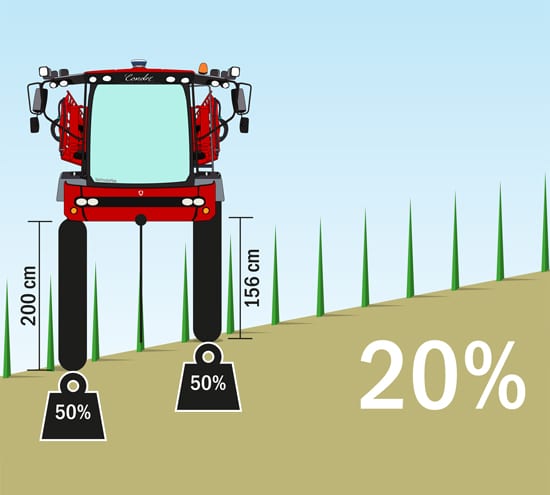 Watch the video of the Condor MountainMaster
''''With the steplessly adjustable track width of 190 cm to 265 cm or 225 cm to 300 cm the MountainMasterPlus system provides an extremely stable machine for hilly areas.''''
Working safe and comfortable on steep slopes

High ground clearance

Rapid adjustment to the slopes
Enhance your Condor with these innovative spraying technologies
You may also be interested in these crop sprayers
---
Condor
Every drop hits the right spot
99.99% use of spray liquid
Less use of water
All benefits of a Condor
Condor WideTrack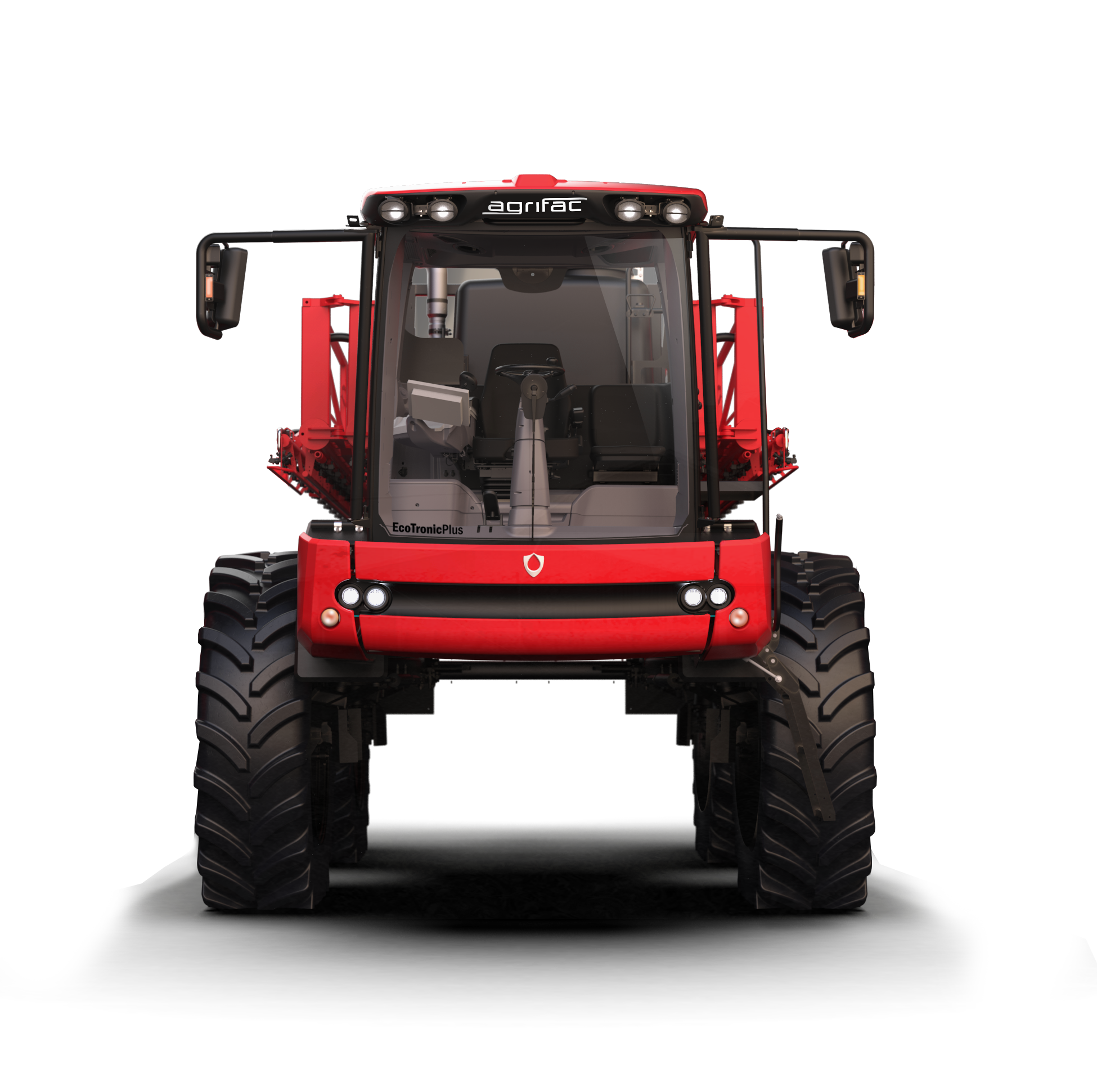 Maximum output
Maximum acreage
Spray tracks are no longer a problem
All benefits of the Condor