Join us on the 2023 Agrifac demo tour!
With the global population increasing day by day, we need to ensure that cultivated land across the world is being utilized in a way that increases yields of food crops to be able to adequately feed everyone on a global scale. From food crops to feed, and even floriculture, over the years Agrifac has developed machinery that enable farmers to produce the highest quality crops, all while protecting the environment and ensuring soil sustainability.
Agrifac machines are designed to ensure soil is nourished, chemicals used during operations are decreased, and overall footprint is lowered, which are all possible thanks to the continuous development in spraying innovations.

Don't just take our word for it, experience the Agrifac difference for yourself by joining us on the 2023 demo tour.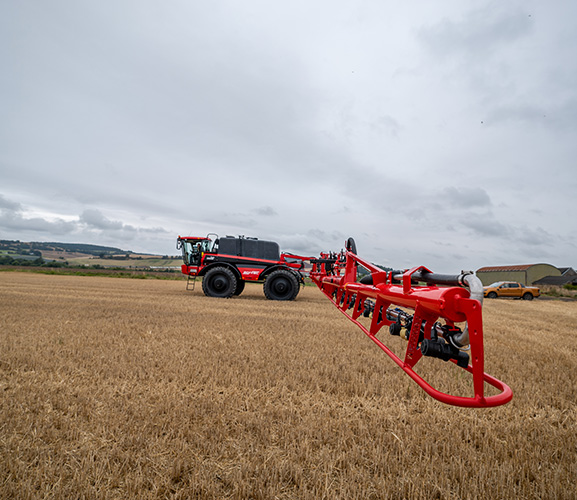 Experience our in-house optional spray solutions designed to ensure your spraying operations are optimized to work as efficiently and accurately as possible, all whilst you benefit from huge cost savings. Our solutions to your everyday challenges will be demonstrated in real-life conditions, as you hop in the driver's seat and put the Agrifac to work on a variety of different terrains. Fully immerse yourself in the 'Brilliant Simple' way of operating, whilst discovering Agrifac's answers to combat drift reduction, high crop protection, terrain incline, impact on the environment, plus much more.
Automatic boom height and spot spraying, and the various other in-house designed and developed spraying solutions work in real-life conditions, as the Agrifac is put to work on a variety of different terrains. Experience the smooth ride the patented StabiloPlus boasts, and watch as the famous Agrifac J-boom glides in harmony across the toughest of undulations. Plus, jump in the driver's seat yourself to be fully immersed in the 'Brilliant Simple' way of sprayer operating!

Request a stop at your preferred location by completing our demo registration form below.
By submitting this form you confirm that you have read and accepted our Privacy Policy and therefore allow us to store and process your data.