Condor most sustainable crop sprayer
The brand new Condor V agricultural sprayers are fully equipped as standard with innovations and high-end technology to help improve accuracy and increase efficiency. The development of the Condor dates back to 1986, already following the 4E for growers concept. This makes the Condor not only the most stable and well balanced, but also the most sustainable self-propelled crop sprayers in the world. The Agrifac Condor guarantees capacity, precision and durability. The Condor has specifications that will benefit all crops. Track widths, hilly terrain or higher ground clearance are not a problem with the Condor. With a Condor self-propelled crop sprayer you can take care of your crops more often and with zero downtime.
---
Standard fully equipped with Agrifac spraying technologies
Enhance your Condor with these innovative spraying technologies
Take a closer look at the new Condor
''The most innovative sprayers in the world are developed and assembled in the most sustainable factory in the Netherlands like the new Condor series V''
From January 2020, a brand new generation Condor sprayers started being produced. In addition to a new appearance, this Condor V series is equipped with a stage 5 engine. This engine saves up to 40% fuel and ensures less CO2 emissions.
Equipped for the future of precision farming
EcoTronicPlus
The Condor's highly acclaimed operating system is located in the ergonomic and extremely comfortable cabin. The EcoTronicPlus is understandable, user-friendly and gives you all important information while spraying. At a glance, the sprayer's processes and indicators are immediately visible. Most functions can be set to run automatically. We call this "Brilliant Simple"!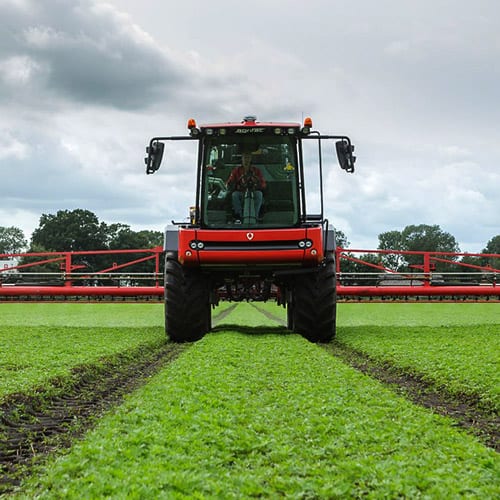 J-boom
Capacity, precision and stability are guaranteed by the strongest and widest booms. This unique J-Boom is available in widths from 24 to 54 meters wide.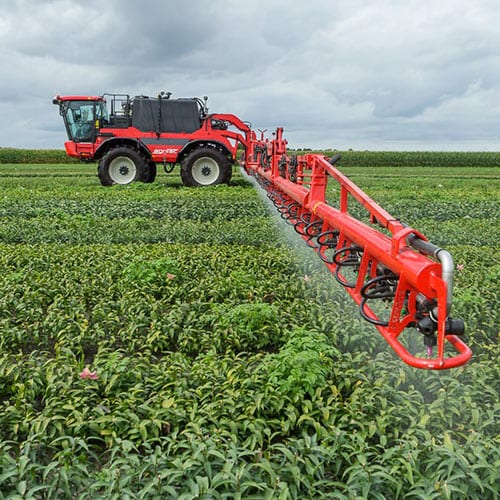 Optimal Crop protection
The Condor comes in various specifications for Farmers and can be specially tailored to specific crops. Variation in track widths, hilly terrain or higher ground clearance are also an option, so that the crop can be cared for longer and more often; it's all possible with the Condor self-propelled sprayers. Be inspired and contact our specialists for more information without obligation.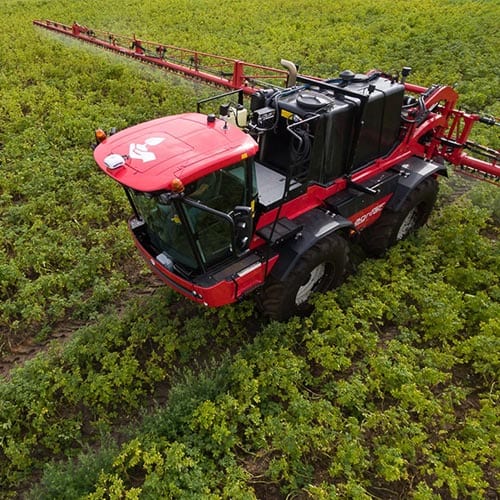 A Condor crop sprayers for all sort of feed crops
---
Condor
Every drop hits the right spot
99.99% use of spray liquid
Less use of water
All benefits of a Condor
Condor WideTrack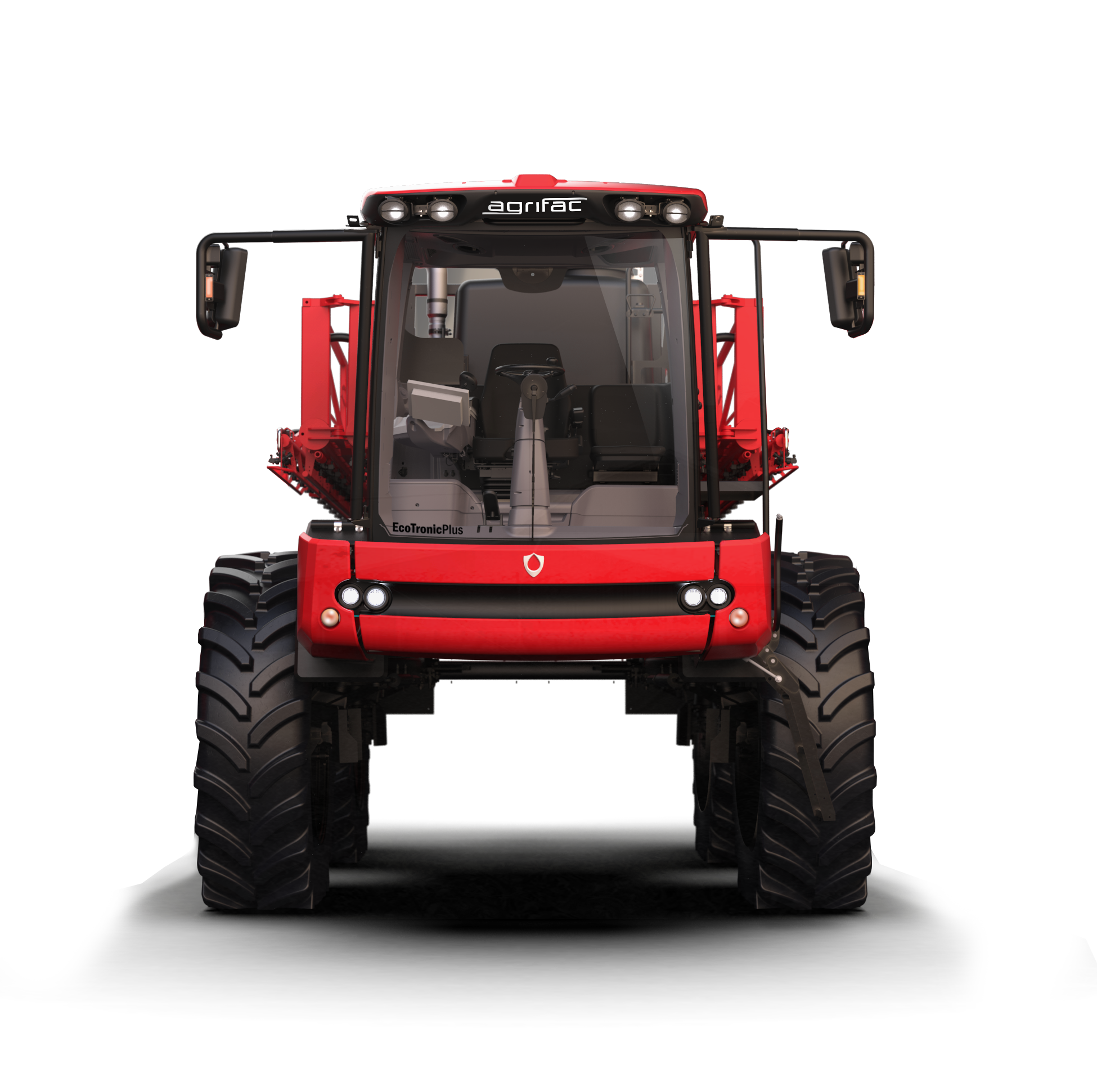 Maximum output
Maximum acreage
Spray tracks are no longer a problem
All benefits of the Condor
---
Condor MountainMaster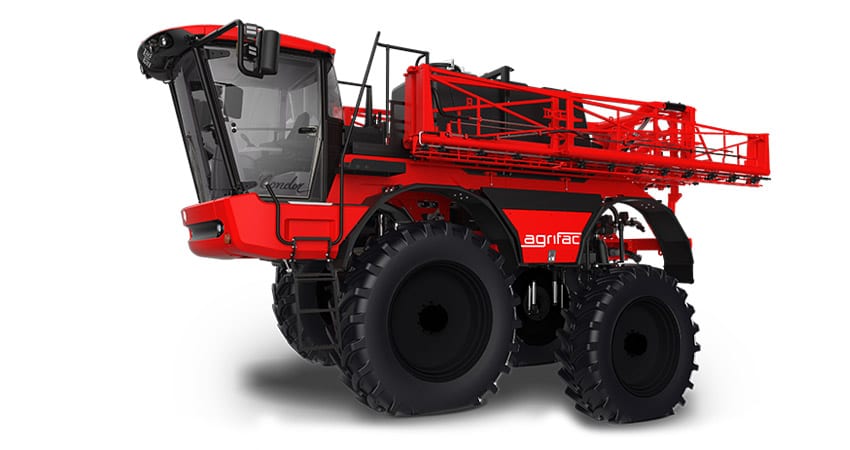 Condor MountainMaster
Take care of your crops on steep slopes
High ground clearance
This Condor remains perfectly stable at all axles
All benefits of a Condor
Learn more
---
Condor Vanguard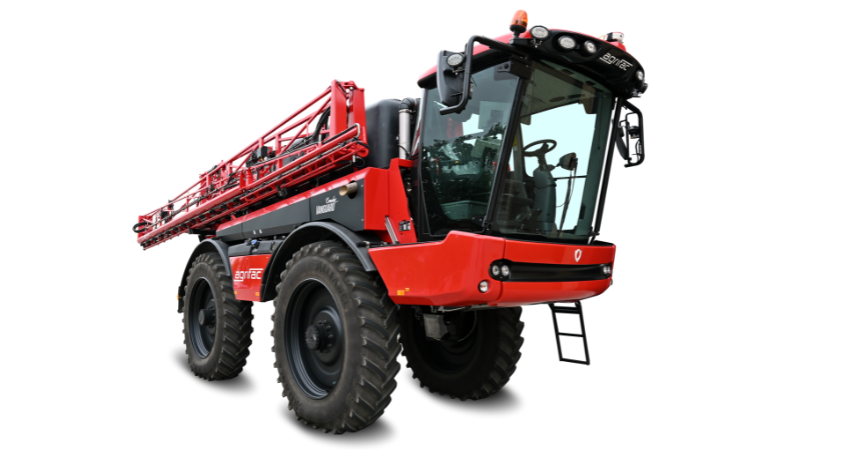 Condor Vanguard
2.55 metres wide
6000 litre tank capacity
More working hours and higher capacity
Fast fill, minimum waiting time
Learn more
---
Condor Endurance II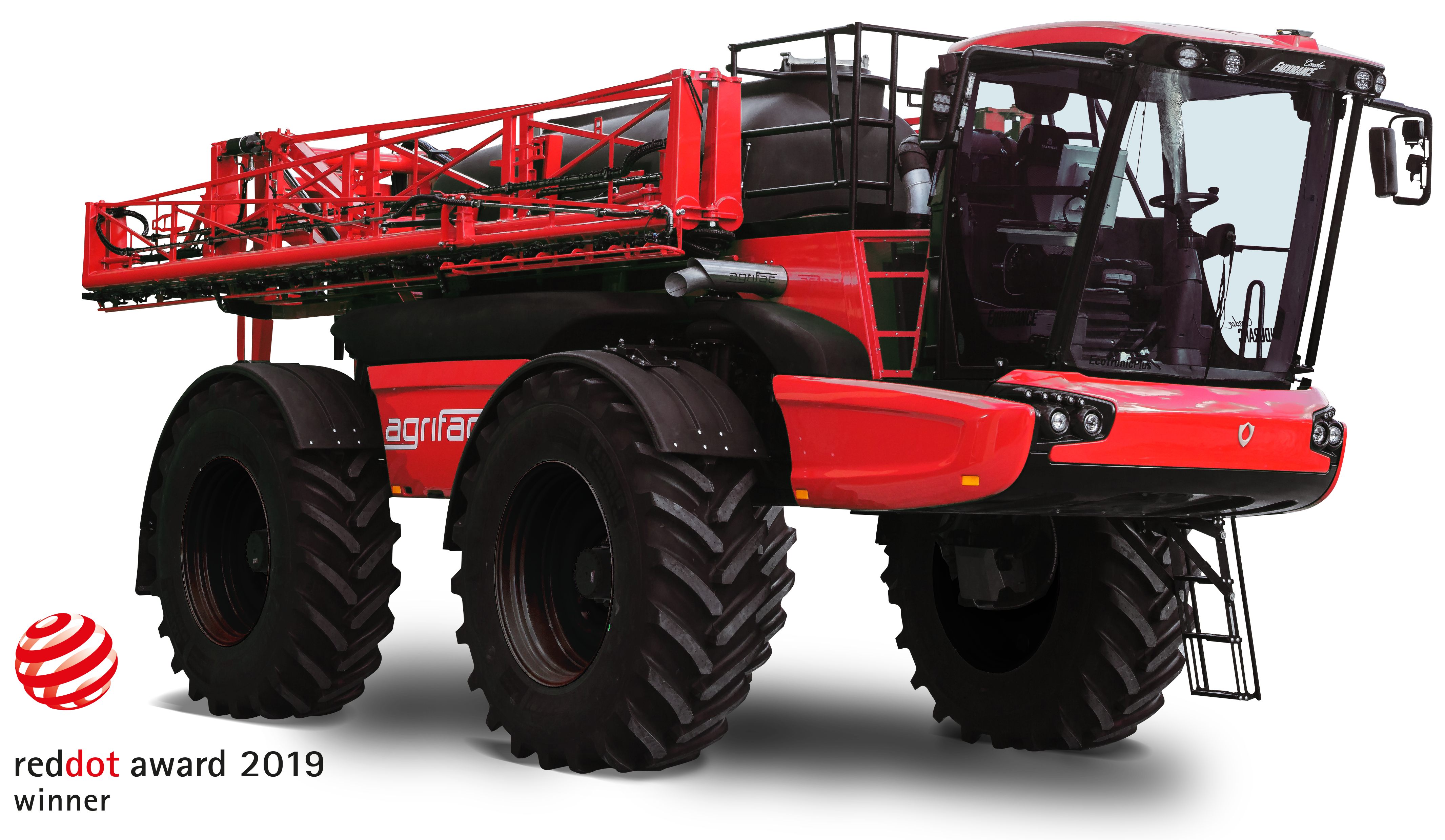 Condor Endurance II
Built for maximal capacity and speed
J-booms available up to 55 metres
8000 litre tank
Red dot Award winning 2019
Learn more
---
A Condor for your all sorts of crops