Perfectly designing beet lifting technology, loaders, and carrier vehicles
Tailor-made, high-quality and economical: HOLMER has been developing, producing and selling beet lifting technology including self-propelled harvesters, cleaner loaders and carrier vehicles around the world since 1969.
Agrifac UK are official dealers for the full-line range of products, proudly working alongside the German manufacturers since 2013.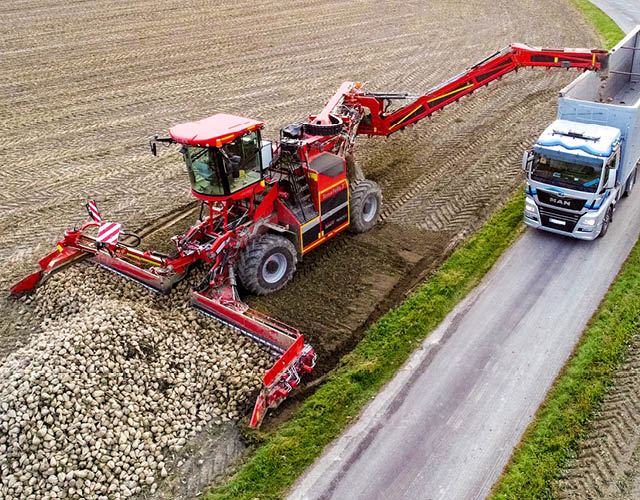 Predominantly known for their Terra Dos self-propelled sugar beet harvesters, HOLMER pride themselves in offering intelligently networked, perfectly designed harvesting technology. The HOLMER Terra Dos T4 is arguably the best beet harvester of all time – whether with 2 or 3 axles. That is why the Terra Dos T4 is based on the modular principle: Innovations from practice find their way directly into all series. Identical parts also optimise the supply of spare parts, the uniform operating concept ensures user-friendliness and the identical structure always guarantees you the best service.
Read more about the TerraDos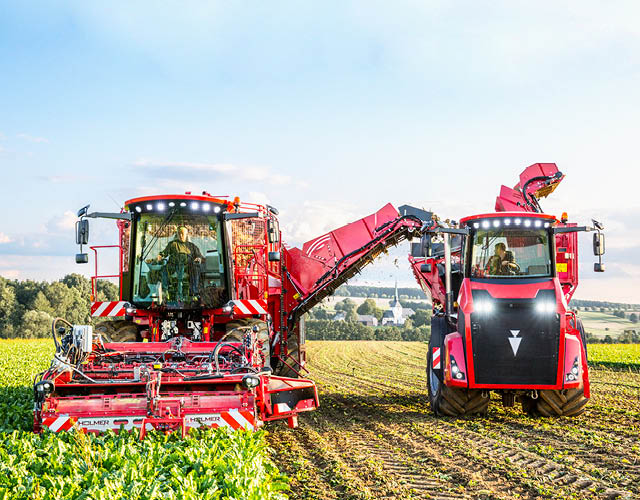 The same assemblies make life easier:
Mercedes engine with 626 hp / 460 kW – for economical work
Wide elevator, screening and unloading belts – for maximum throughput
Identical cross and longitudinal scraper floors – for the fastest possible unloading
Intuitive operating concept HOLMER SmartDrive – for ideal driving comfort
Directly driven axles with automatically controlled lead – for traction and directional stability on slopes
Sustainable overall concept – for your success
Consistent lightweight construction and therefore up to 3 t lighter than comparable competitor models – because soil protection starts with the vehicle weight
High-strength steels S700 – for stability in the toughest operating conditions
Perfect hydraulic design – for maximum performance in use
The HOLMER Terra Variant is the new, economical concept for tomorrow's commercial fertilizer injection systems. The highest-performing self-propelled slurry vehicle on the market offers impact and plenty of power reserves in every situation. It allows shorter and shorter processing windows to be used efficiently. Its large tyres, offset-track driving, high tractive power and an extraordinary transport volume improve both process performance and soil protection. Safe to use and optimally adjusted for incorporating valuable organic fertilizers, the Terra Variant  offers top-quality modern technology along with the greatest comfort.
In addition to fertilizer injection technology, it is also available with demountable attachments for sugar beet and grain transport, solid-matter spreading, mineral-fertilizer incorporation and drilling. This innovative vehicle concept from HOLMER is setting new standards in the highest class of system vehicles, while being cost-effective, contributing to a low environmental impact, plus offering high reliability and soil protection.
More information about the TerraVariant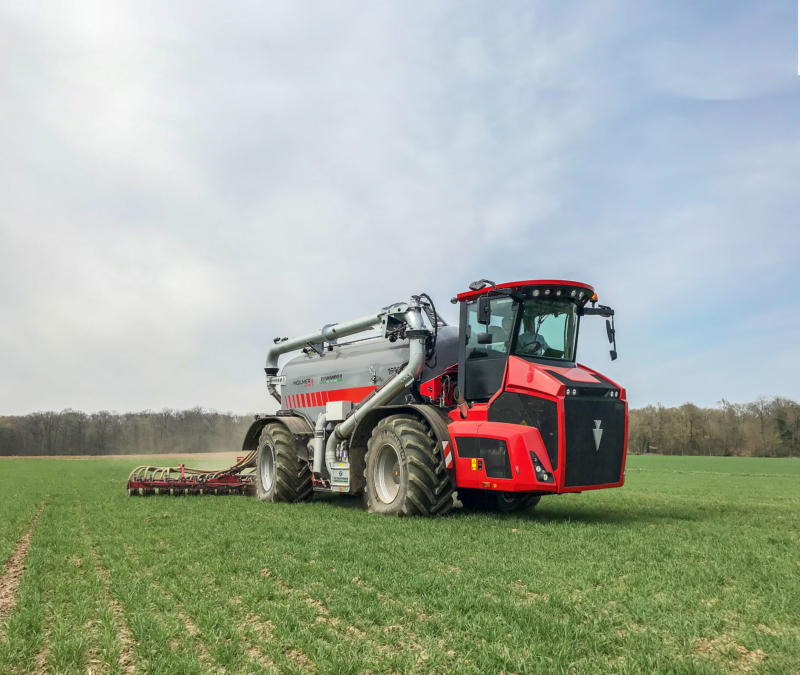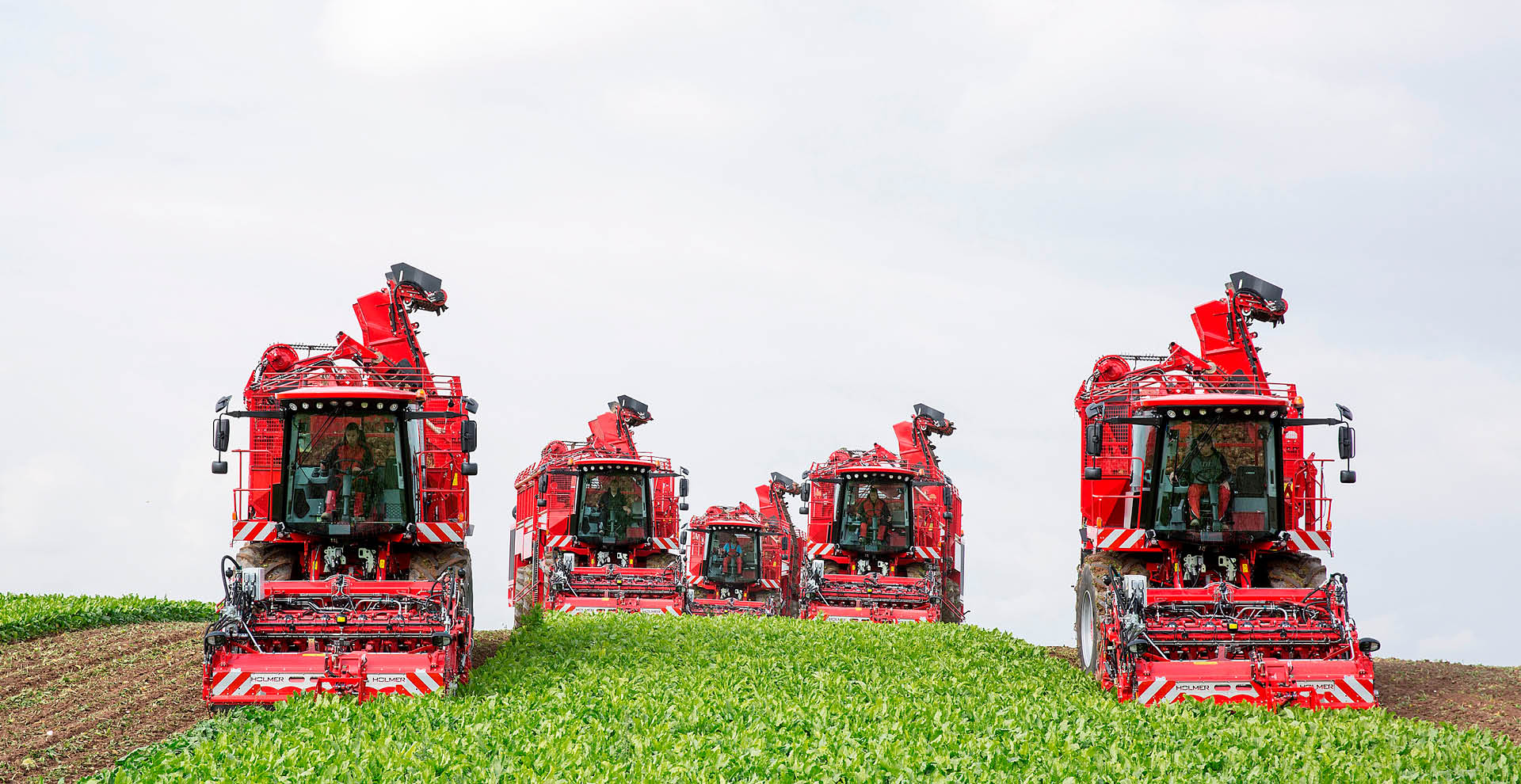 Have more questions on the HOLMER product range? Want to book a demonstration? Contact us on 01354 660552 or info-uk@agrifac.com
Let us contact you!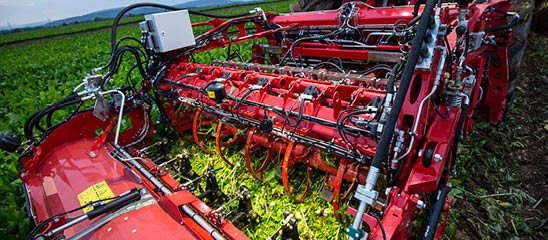 Machine due an out-of-season service, need some wearing parts for the next season ahead, or advice from our HOLMER technicians? You'll find their contact information through the below link.
Contact us today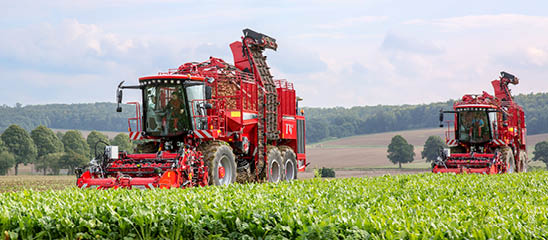 Want to read more about the HOLMER product range, visit the HOLMER fanshop or find out more about the HOLMER brand and its Company history?
HOLMER website