My name is Igor. Together with my family I live in Chmelnytsky, in Ukraine and I work as a Sales Manager for Agrifac. One month ago I was focusing on the sales process of our self-propelled sprayers, but on the 24th of February, the situation in Ukraine changed drastically. For me, and many others, it became a pitch-black day. Instead of working on a sustainable future for our country's agricultural sector, I had to bring my family to Warsaw in Poland to secure their safety.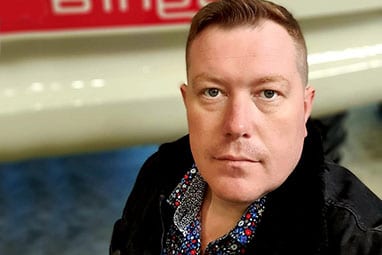 Work has almost come to a complete stop. Instead of helping customers, I have been asked by the government to help my local community. Every day I help more than 100 refugees and local people in need. It is now more than a month since the invasion started and the situation is getting worse by the day.
For me, it is time to ring the bell. This cannot go on any longer. There is an urgent need for supplies such as medicine, sleeping bags, bandages, food, batteries, and more.
I want to help my local community, which I can hopefully do together with your help.
Together for Ukraine
At the Agrifac headquarters in Steenwijk, the Netherlands, emergency goods will be collected and transported to the Polish border. Here, Igor will make sure that the goods will get into Ukraine and will be distributed to the people that need them so much.
Igor has made a list of the supplies they urgently need.
Required goods
Do you already have goods in possession? Send or bring them to us or one of our dealerships in your country. Besides that, we have a list of goods that are available online and can be ordered and delivered to the address mentioned below.
By doing this, everyone in Europe is able to help Igor.
We emphasise that various types of painkillers, preserved food and other urgent items are no longer available online. These are listed on this web page. Please buy these items locally and donate them.
Agrifac Machinery B.V.
Eesveenseweg 17
8332 JA Steenwijk
Price category €0 – €25
Price category €25+
Not available on Amazon, but very urgent items
Please order these items and send them to us or your dealer nearby
Sterile dressing on a roll
Strong analgesics
Fever medication
Anti-inflammatory
Sterile bandages
Iodine and other medicines
Preserved food
Breakfast cereals
Pasta
Tea
Coffee
Food for long savings
Juices
Food for children
Soups for fast cooking
Filters for dirty water
Will you colour with us?
For our young heroes we have a special colouring action. Will you colour along for Ukraine? You can even leave a special message on your colouring page. All colouring pictures will be collected in Steenwijk, after which we will distribute them to the children in Ukraine. Download your colouring page.