Sustainable agriculture; farming in sustainable ways!
Agriculture plays a key role in our food chain. It faces political, environmental, logistical and economical challenges today, tomorrow and in the future. At the moment, according to the UN, over 600 million people worldwide are underfed. Our world faces a rapid growing world population, doubling the demand for food in the coming 20 years. Making Agriculture more and more Sustainable is key in all challenges that we are facing. No short term solutions. This is a challenge that Agrifac was, is and continues to be involved in.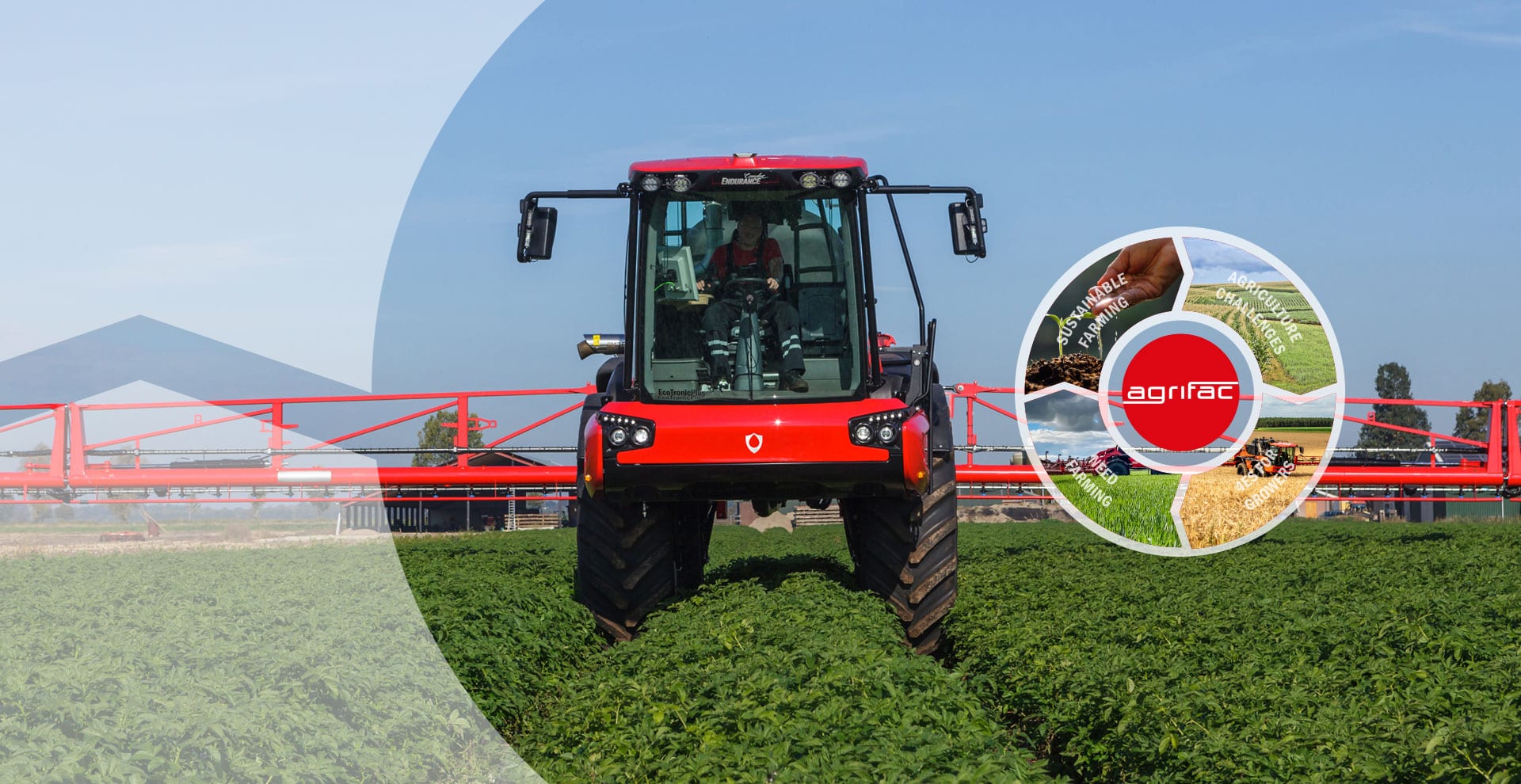 Worldwide the amount of available farmland is decreasing and climate change is also affecting food production.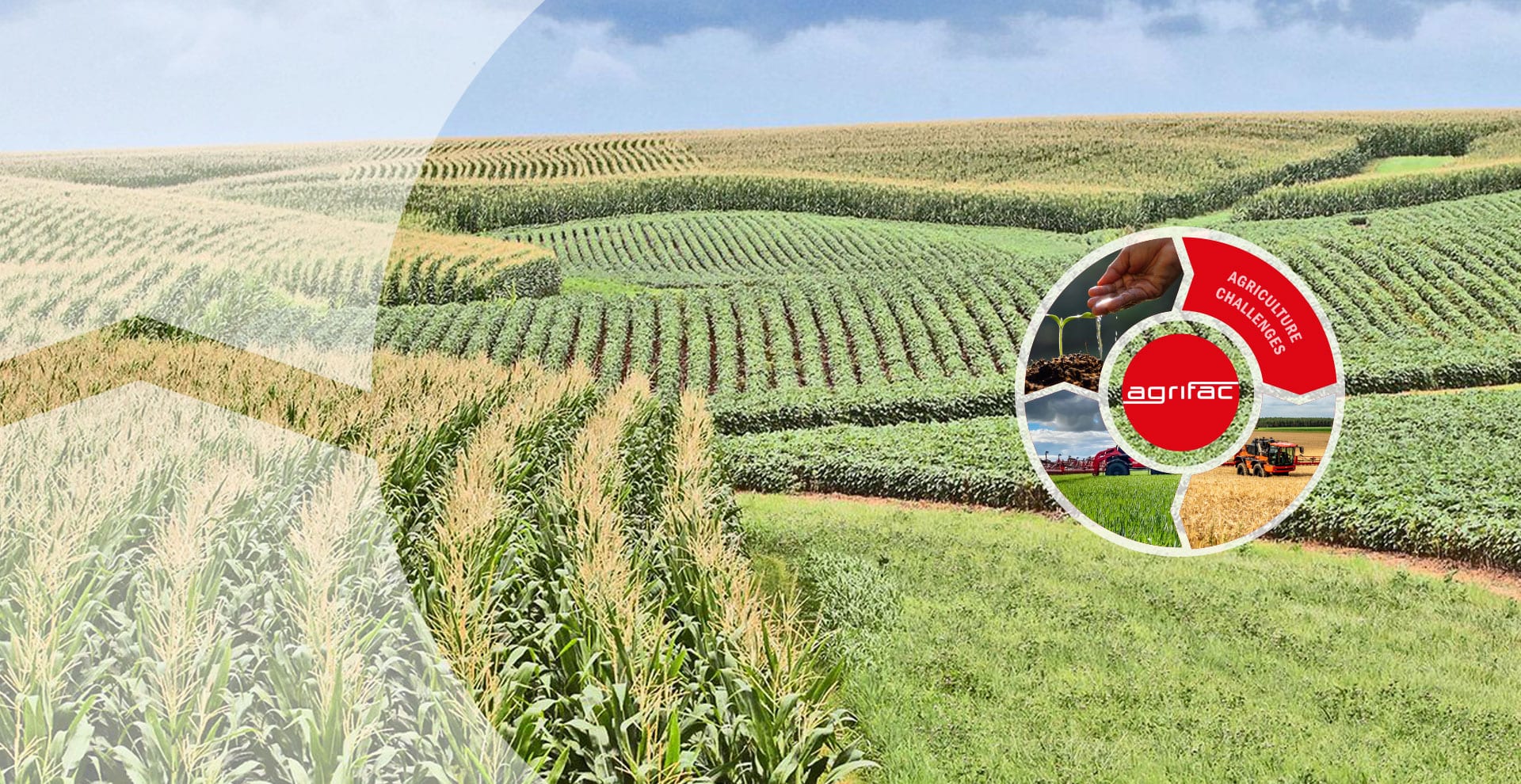 Producing food is about to get even more challenging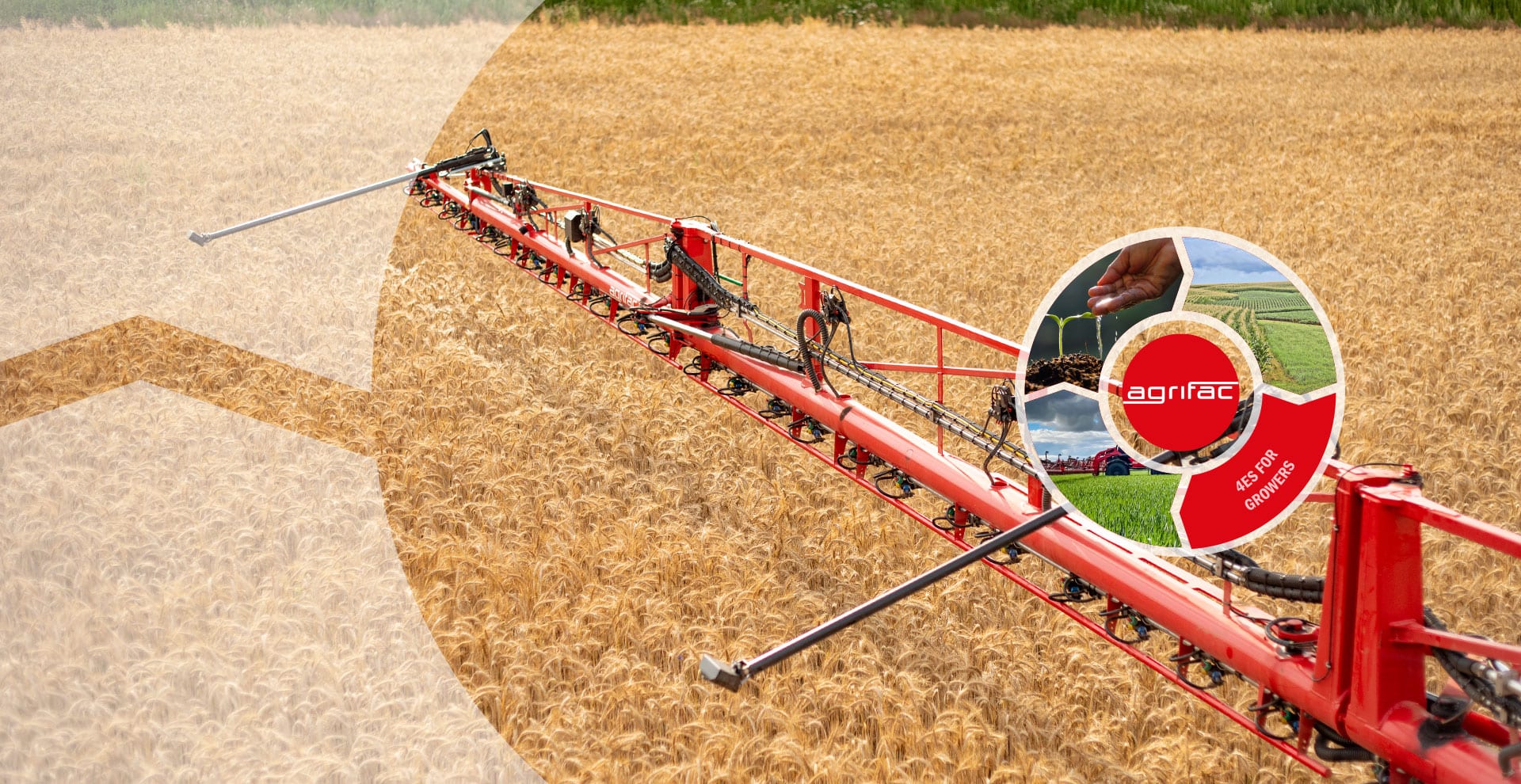 At Agrifac we develop innovative tools according to the '4Es for growers' concept. This means that efficiency, economy, ergonomy and ecology are leading in the design and development of our products.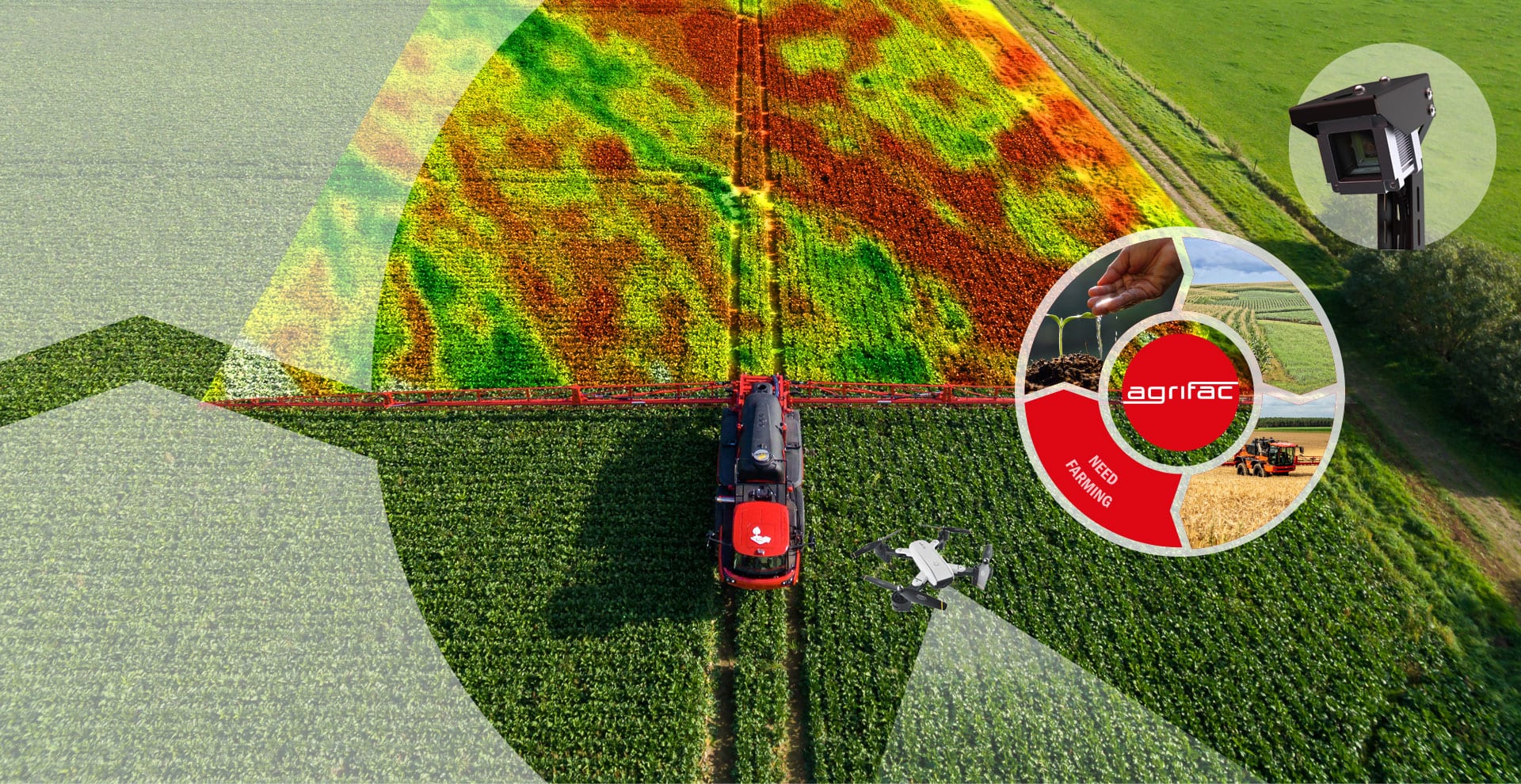 With NEED Farming, Agrifac innovations enable you to dose at plant level. This means that you can do the best for each individual plant with less pesticides, liquid fertiliser and water.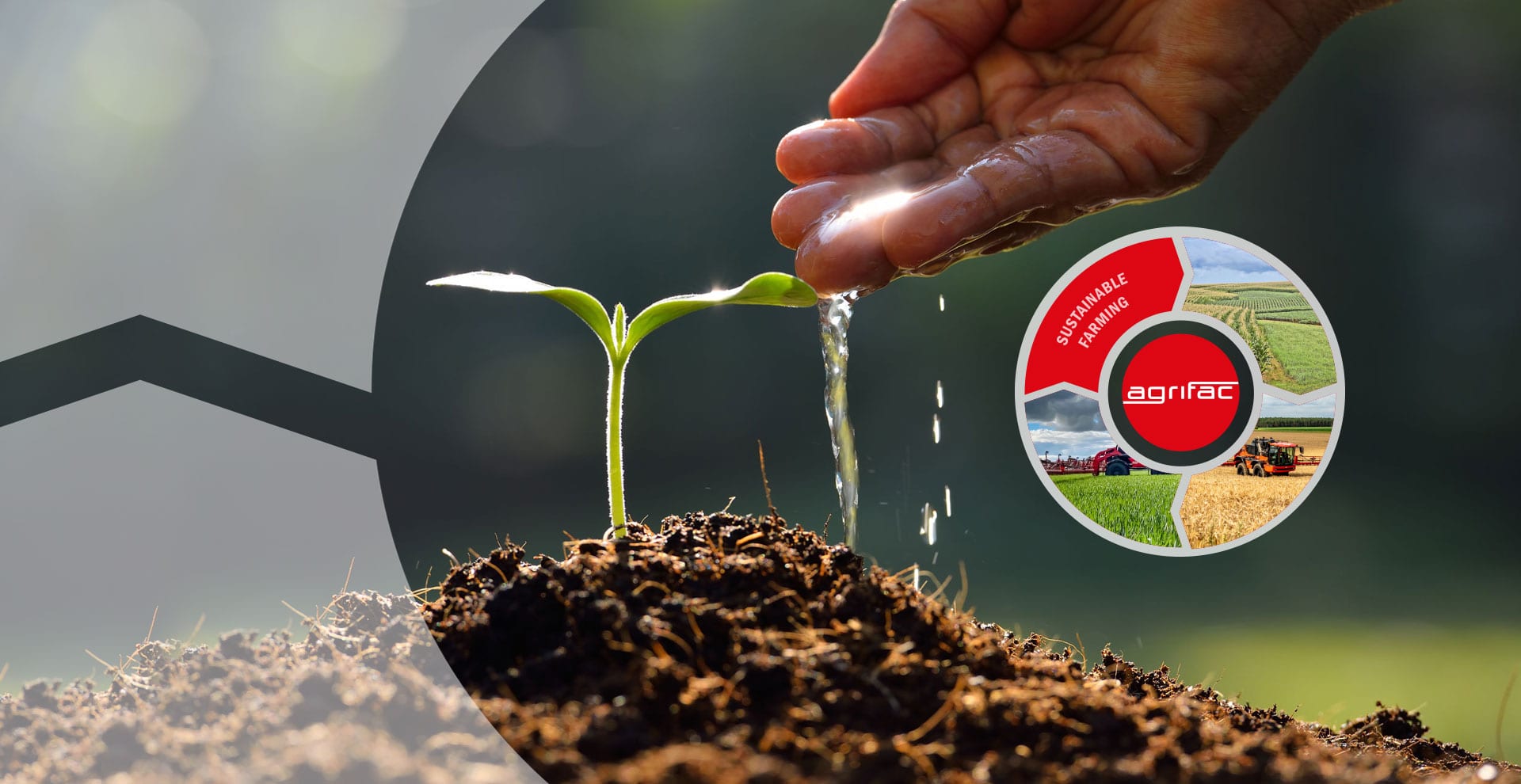 We help you in your mission towards Sustainable Farming
Sustainability
What is fascinating when it comes to Sustainability is that we often tend to rely on the institutional level to tackle the problem. However often we forget the contributions and impact we already make. Agrifac has an 80 year long history of developing innovative tools and sustainable solutions. We invested in our factory in the Netherlands in 2018 making it the most sustainable in Europe (Breeam), developed machines using Artificial Intelligence, Deep Learning and Software as a service which reduce the footprint in agriculture enormously whilst enabling increased output. We will continue to drive these innovations towards the future.
As a company and worldwide Agricultural player we are very proud of these accomplishments which contribute to the goal of feeding the world with the environment in mind. 

Roeland Coopman
Sufficient and safe food
And looking at it a bit deeper, Agrifac produces agricultural sprayers. It could be argued that chemical spraying is not aiding in sustainability. It is indeed in an enormous stretch. To provide the world with sufficient food requires protection measures. If we do not protect our crops the amount of hungry people will double in the world. We do not know if in the end sprayers become obsolete; the future will tell.
UN Sustainable Development Goals
What we do know is that solutions are here which can already realise a reduction of chemicals and water up to 95%. However, there is still a lot of work to be done. The realisation of achieving the UN SDG goals by 2030 is for some business not an easy call. At Agrifac we are searching for answers to the questions on what to do on a day to day level.
In 2000 a large group of UN members (189) adopted the UN Millennium Development Goals. The 17 Sustainable Development Goals (SDGs) such as, fight poverty and hunger, water availability, and topics such as energy and climate change are high on the agenda. At Agrifac we endorse these SDG's strongly! With ours 4e's for Growers concept, development of innovative tools and a factory that is the most sustainable in Europe we focus especially at these Goals:
At Agrifac we are all motivated you drive our Sustainability Goals to the next level. This statement is also an invitation to you all for joining us on this road.
---
More innovative solutions for Sustainable Farming