StrictSpray
Plus
Developed years ago to speed up work rates, pulse-width modulation (PWM) systems now are used to improve accuracy and slash chemical costs.
PWM spraying includes:
Individual nozzle control.
Overlap and turn compensation.
Quick, real-time flow rate changes while minimally impacting droplet size.
StrictSprayPlus the PWM system
Today, it's customary to set the machine so that all plants get at least the desired amount of chemicals. The application rate and the concentration in the tank are set for a specific situation, not targeting any specific area or needs. This results in an application rate that is too high in most areas of the field, and too low in others. Therefore, too many chemicals are being applied resulting in uneven distribution over the field. Agrifac decided to address this deficiency with StrictSprayPlus.
Farmers need the certainty that a desired amount of chemicals is sprayed where it is needed. This ensures that the chemicals can do their work and the right plant can be fed and protected at the right time.
StrictSprayPlus has three features that contribute to the application of the precise amount of chemicals.
1. Sections with one nozzle
To prevent overlapping and overdosing as much as possible, each nozzle can be closed and opened individually.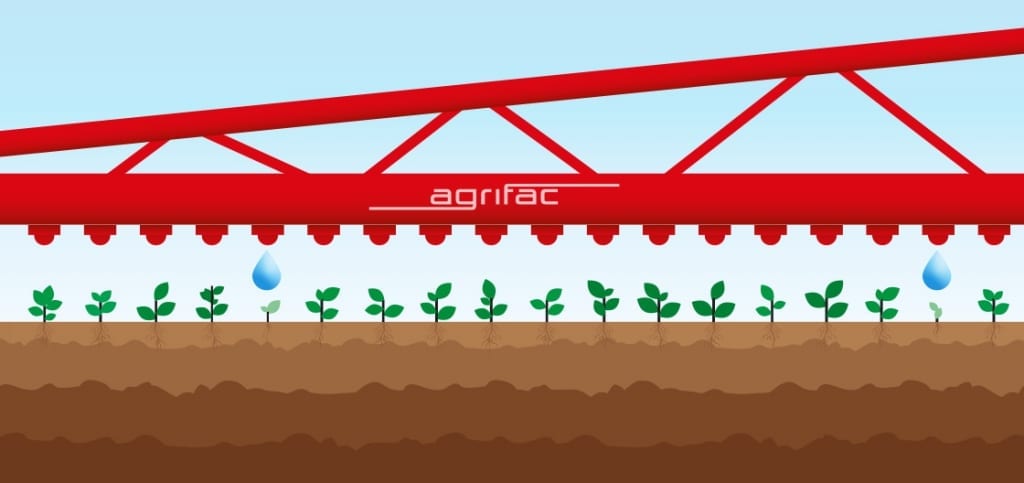 2. Turn compensation
When turning during spraying, different nozzles travel at different speeds. In the outside of the turn, the nozzles have to spray further than in the inside of a turn. In order to spray the same amount consistently, faster travelling nozzles have to spray more and slower travelling nozzles less. StrictSprayPlus is the first system that really compensates for turns and delivers 100% spray coverage everywhere.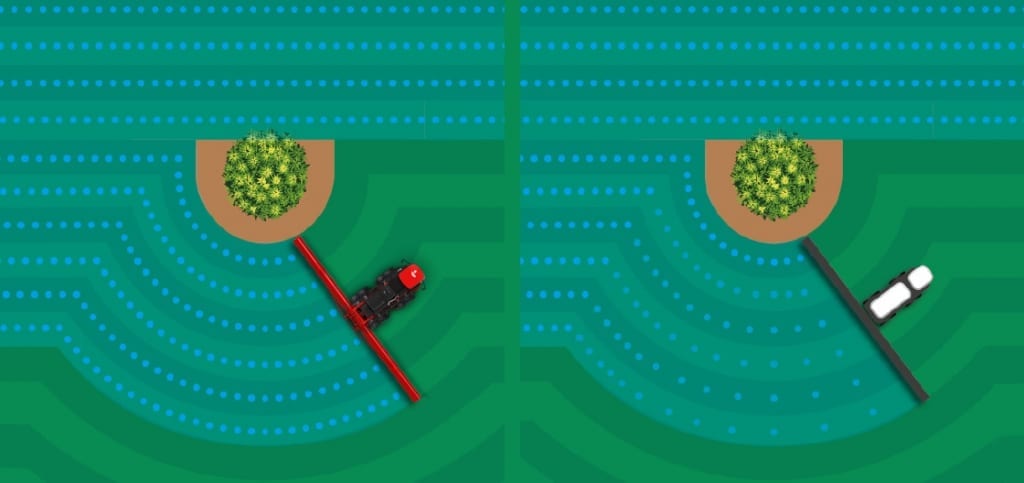 3. Pressure-independent speed control
The amount is regulated by changing the water pressure. Changes in pressure not only change the speed at which liquid flows through each nozzle, but also the spray pattern and the droplet size. StrictSprayPlus does not have to change the spray pressure, so spray pattern and droplet size remain the same, irrespective of the flow speed.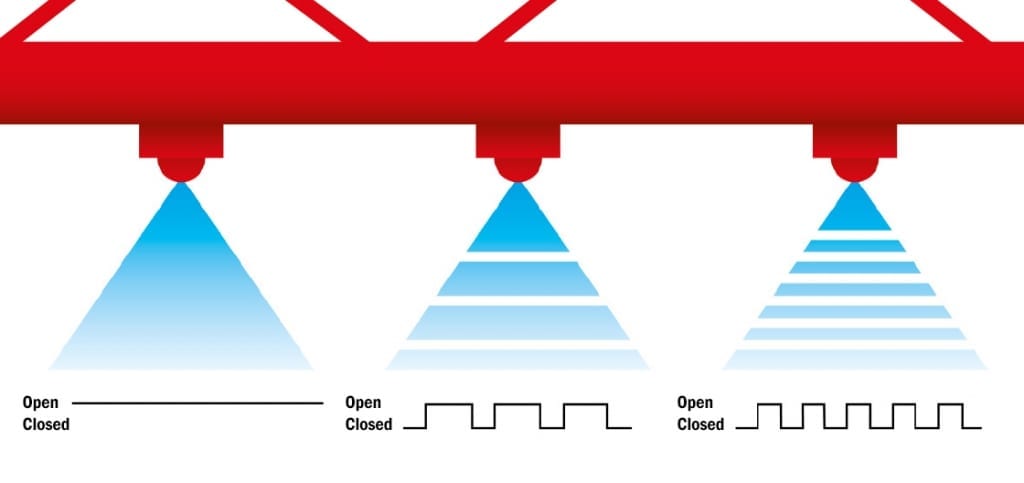 Control per nozzle
In order to achieve this, StrictSprayPlus calculates the speed and the desired spray amount for each nozzle. The values are used to determine how much each individual nozzle should spray. The flow speed is controlled by changing the time that the fast switching nozzle (100 times per second max.) opens and closes. The amount for each nozzle is determined by changing the ratio and the frequency between open and closed. The variable frequency and the ability to change the open and close time for each nozzle individually keeps the number of switches per second as low as possible and as high as necessary. This guarantees good coverage, a precise spray pattern and a longer valve life. 
Reduce the amount of chemicals used by only applying in the desired area
Turn compensation delivers 100% spray coverage everywhere regardless of travel speed or location of crop in comparison to boom movement
Spray pressure is measured by StrictSprayPlus by change in speed of liquid through each nozzle plus spray pattern droplet size
Prevent overlapping and overdosing with single nozzle shut-off
Pressure independent speed control enables the crop to receive the desired amount irrespective of the flow speed
Fast switching nozzle opens and closes up to 100 times per second with StrictSprayPlus
Increase longevity of the valves with a more precise spray pattern, whilst still achieving good coverage
Expand your Condor with these innovative spraying technologies
StrictSprayPlus is available on these Condor sprayers
---
Condor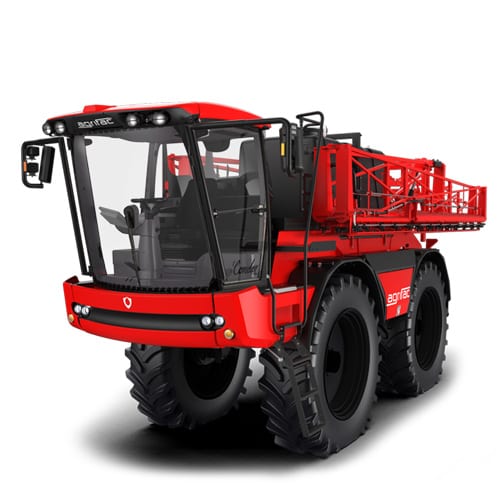 Every drop hits the right spot
99,99% use of spray liquid
Less use of water
All benefits of a Condor
Condor WideTrack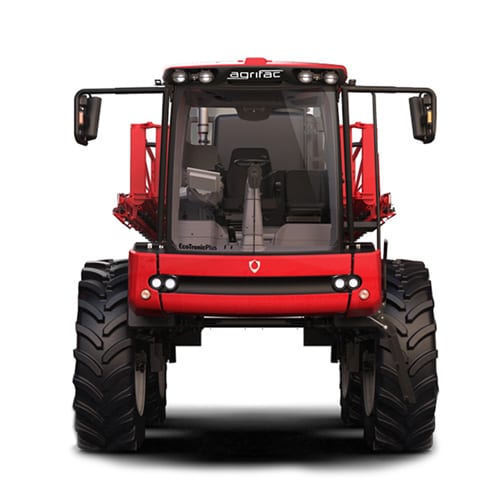 Maximum output
Maximum acreage
Spray tracks are no longer a problem
All benefits of the Condor
---
Condor MountainMaster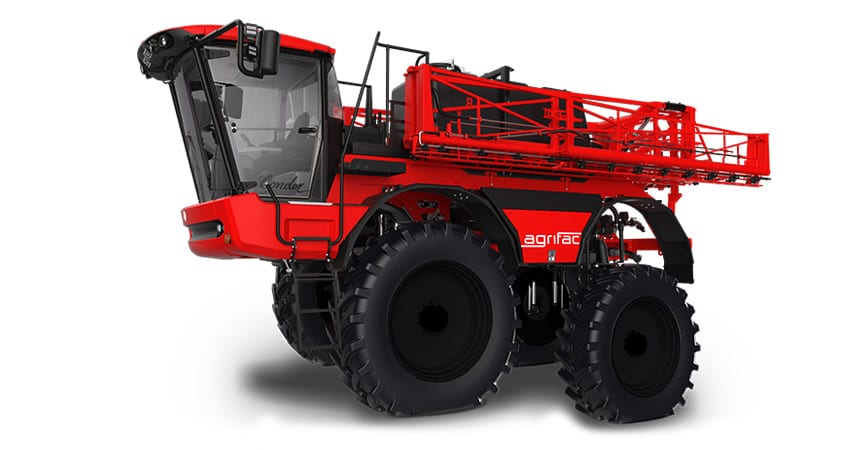 Condor MountainMaster
Take care of your crops on steep slopes
High ground clearance
This Condor remains perfectly stable at all axles
All benefits of a Condor
Learn more
---
Condor Endurance II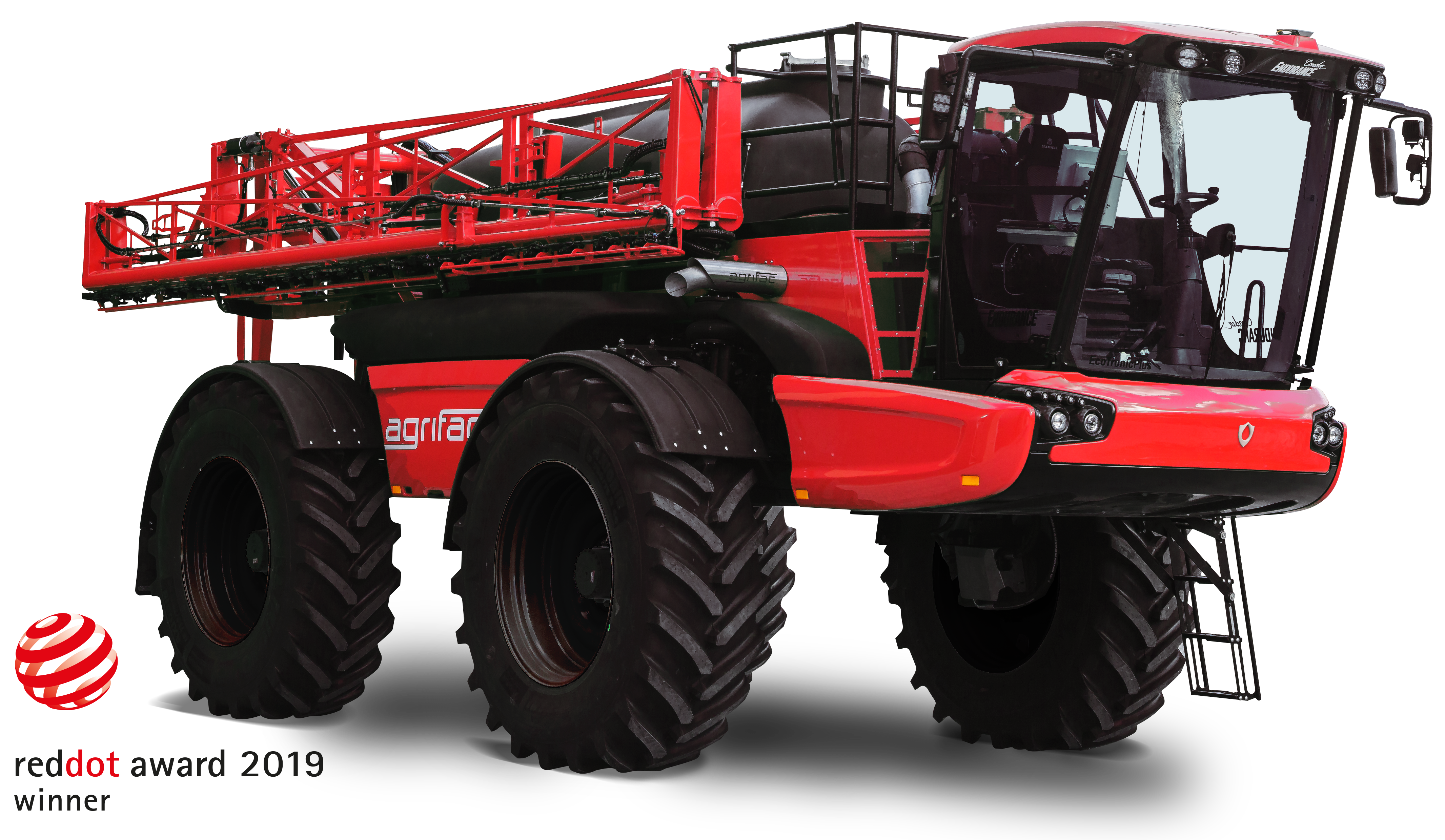 Condor Endurance II
Built for maximal capacity and speed
J-booms available up to 55 metres
8000 litre tank
Red dot Award winning 2019
Learn more