Extreme endurance, plus the ability to work longer with more capacity
With the Condor Endurance it's all about capacity and extreme endurance. Endurance means sustaining effort over a long period of time. This is how the sprayer gets its name. Like all Condor self-propelled crop sprayers, the Endurance offers the most stable and balanced spraying around. This means that 'Every Drop Hits the Right Spot'. A reliable, superior quality crop sprayer with a lot of endurance thanks to the unique undercarriage, an 8,000 litre tank and a boom that extends up to 55 metres. The Condor Endurance is like all Condor sprayers; very efficient, economical, ergonomic and ecological.
---
Standard fully equipped with Agrifac spraying technologies
User experience about the 100th Condor Endurance
Enhance your Condor with these innovative spraying technologies
Let me tell you about the Condor Endurance
''The Agrifac Condor Endurance ll is a completely new machine. Ready for our groundbreaking Need Farming-concept, where we can offer protection per plant.''
This Condor is all about capacity and extreme endurance! As every Condor it's designed following the 4e's for growers: As Efficient, Economical, Ergonomically and Ecological as possible.
The Condor Endurance comes with many plusses
For the Growers
The Condor Endurance II is developed according to the 4Es for growers concept. The results in a high-quality crop sprayer that's:
Intuitive to operate
Work longer with more capacity
Easy to maintain
Durable in every way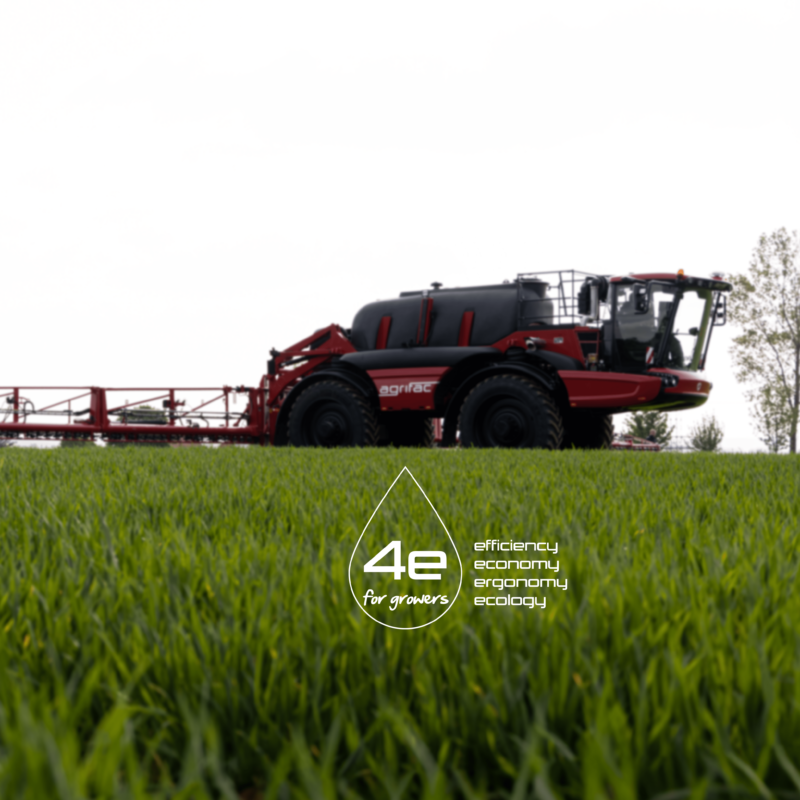 Most stable undercarriage
The StabiloPlus undercarriage makes the machine extremely stable. You can drive the Endurance on steep slopes with a high clearance of almost 140 cm. The undercarriage also keeps the boom stable. Adding a full-float cab to a specially designed suspension system increases driving comfort on the road and in the field.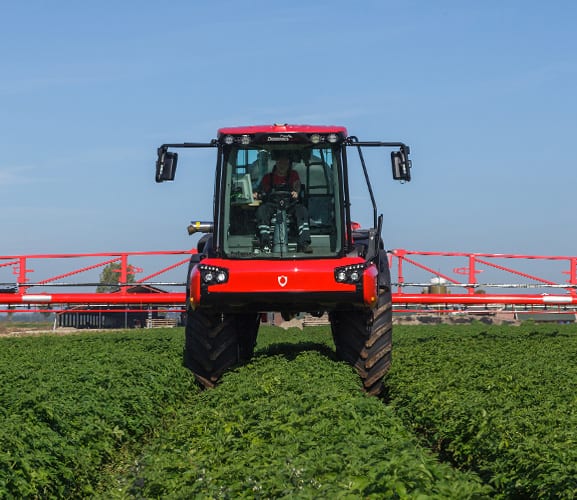 Less damage to crops and soil
The track widths for the new Condor Endurance II vary from 190 to 460 centimetres. The standard track width adjustment on all of the models is 100 centimetres. Together with the higher ground clearance of almost 140 centimetres, the new Condor Endurance II is even more versatile. The high ground clearance is the result of the new undercarriage design, which also enables the use of tyres with diameters up to 230 centimetres. This increases the tyre's footprint, which reduces the pressure per square centimetre. The ground pressure created by the Condor Endurance II is significantly lower than that of other comparable machines.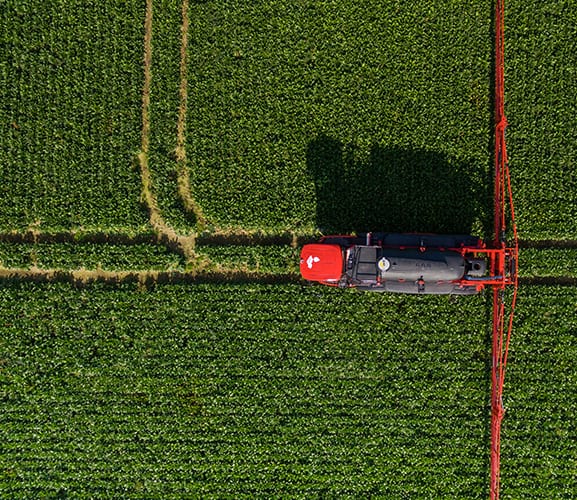 A Condor self-propelled sprayers for every terrain and all crops
---
Condor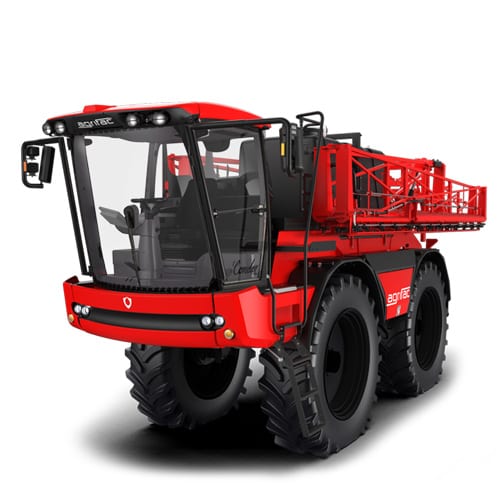 Every drop hits the right spot
99.99% use of spray liquid
Less use of water
All benefits of a Condor
Condor WideTrack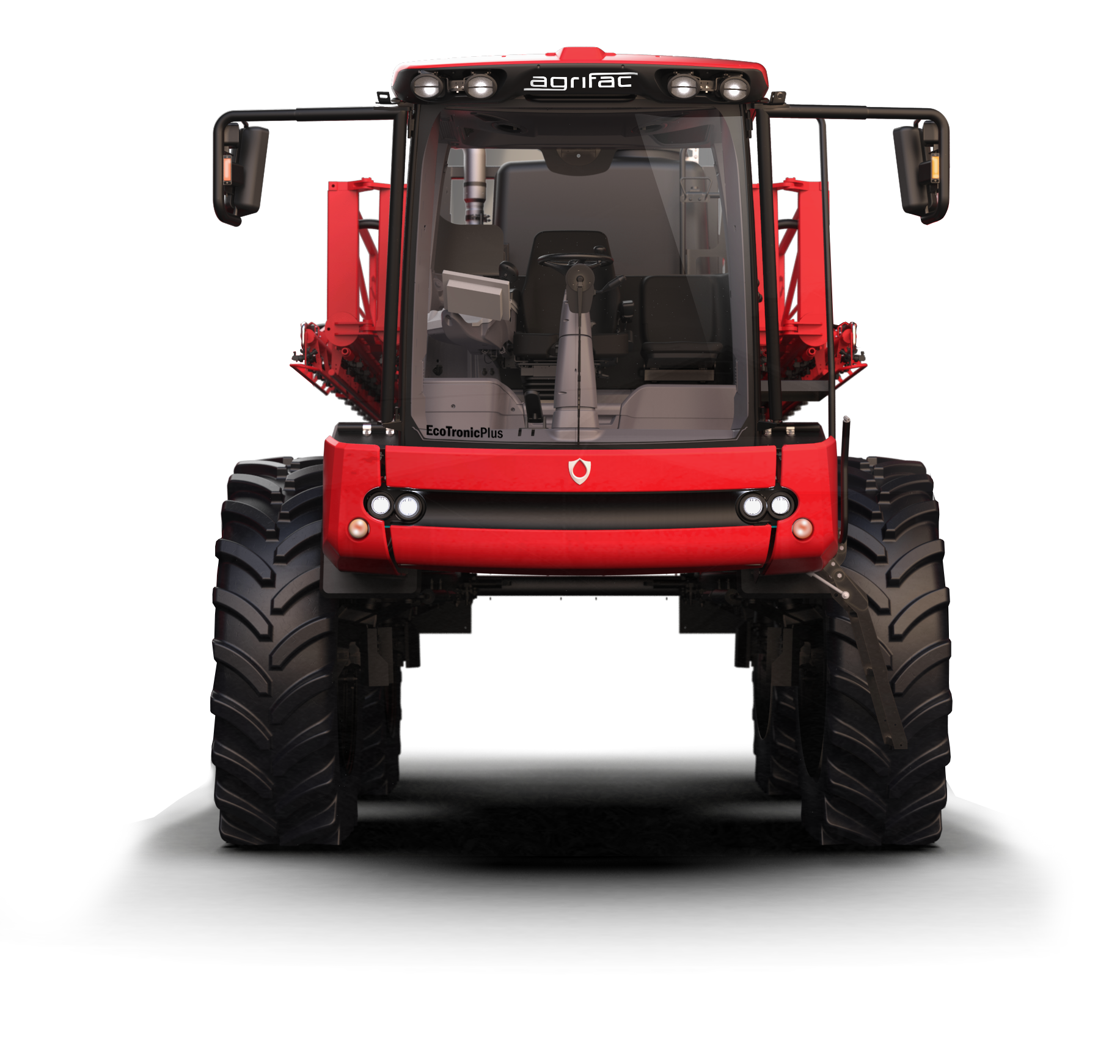 Maximum output
Maximum acreage
Spray tracks are no longer a problem
All benefits of the Condor
Condor MountainMaster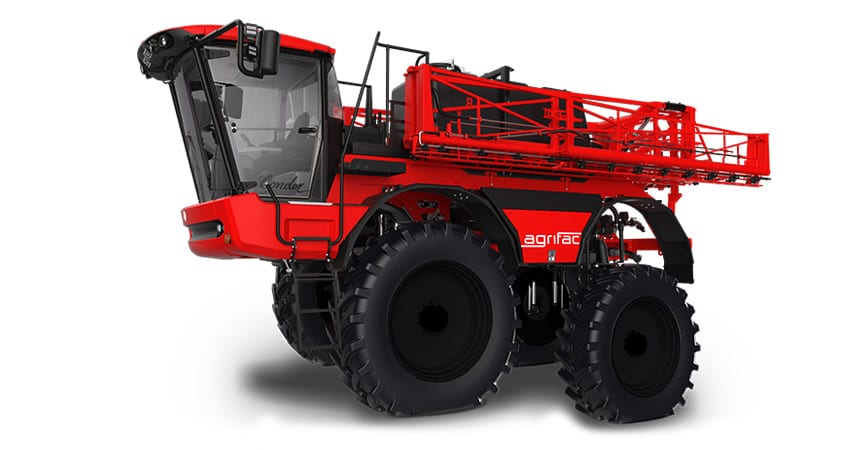 Condor MountainMaster
Take care of your crops on steep slopes
High ground clearance
This Condor remains perfectly stable at all axles
All benefits of a Condor
Learn more
Condor Endurance II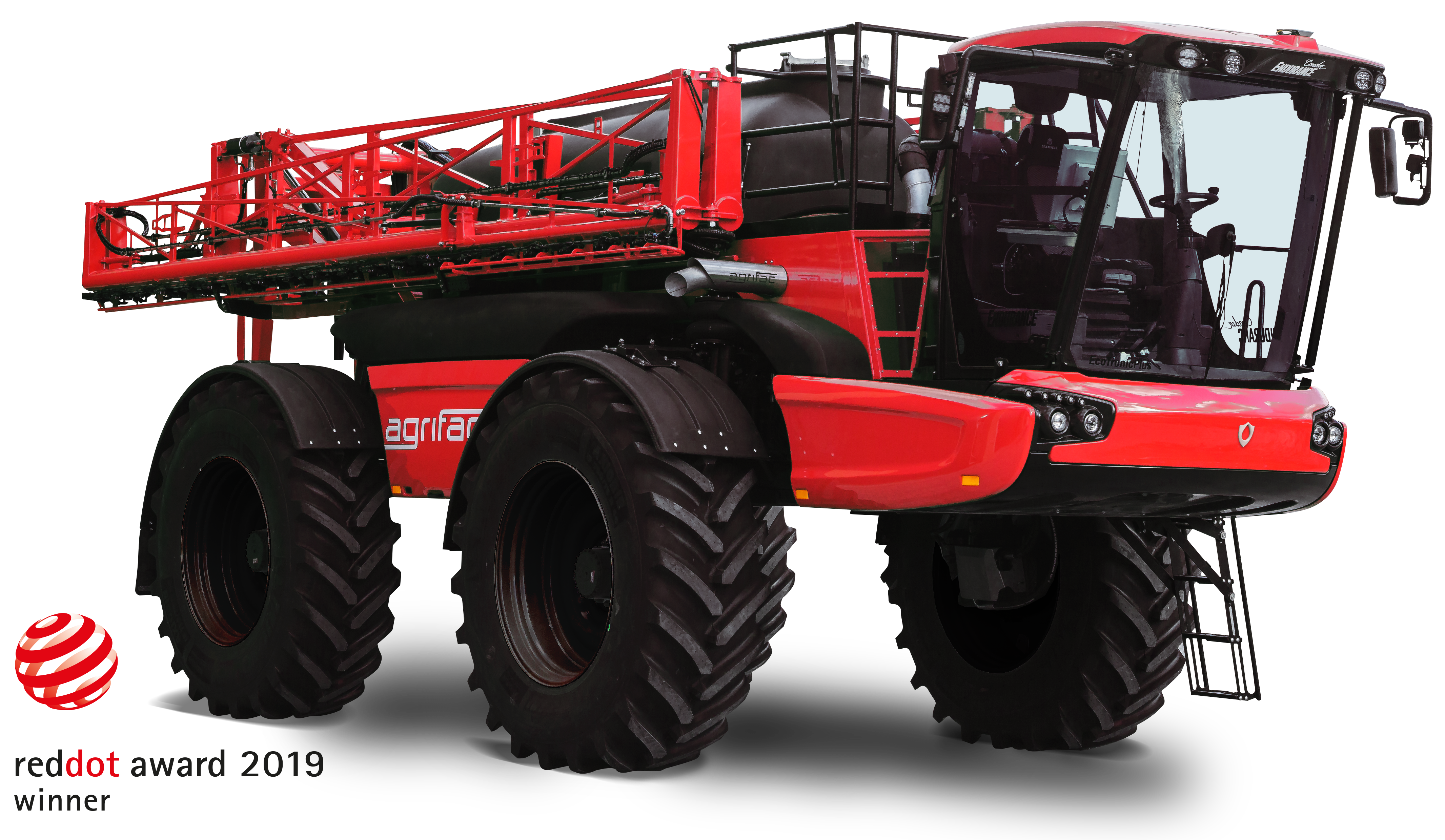 Condor Endurance II
Built for maximal capacity and speed
J-booms available up to 55 metres
8000 litre tank
Red dot Award winning 2019
Learn more