Stabilo
Plus
StabiloPlus from Agrifac provides you with the most stable crop sprayer in the world. The unique and patented chassis prevents the spray boom from swaying on uneven terrain and reduces tracking by distributing the weight more evenly across all four wheels. The result is a more even distribution of the spray liquid over the field.
Most stable crop sprayer
Agrifac's unique and patented StabiloPlus body greatly improves the stability of every Condor. It prevents the spray boom from swaying on uneven terrain as well as increases the overall comfort in the cab. The stable and well balanced chassis combined with built-in suspension eliminates jolts and movements from uneven terrain transferring upwards into any part of the machine giving the operator ultimate comfort.
Centre of gravity, top view
StabiloPlus also assures an ideal weight distribution in all situations for optimum traction and the least possible ground pressure. Through its low weight and low centre of gravity, the sprayer can also maintain its standard high ground clearance of 125 cm during road transport. With a maximum speed of 50 km/h on the road (depending on national legislation), you keep the transport time to a minimum.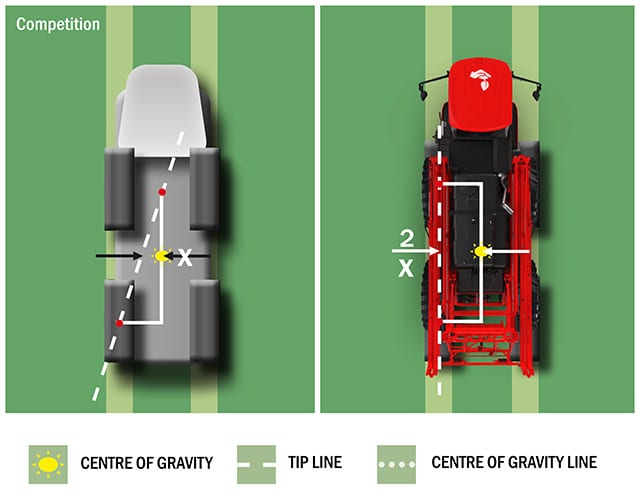 Even distribution of weight over the wheels in all conditions;

Optimum comfort in every situation;

Standard stepless hydraulic track width adjustment;

Very stable vehicle on sloping farmland;

Steady and stable spray boom and an optimal spray pattern;

Spray boom does not sway.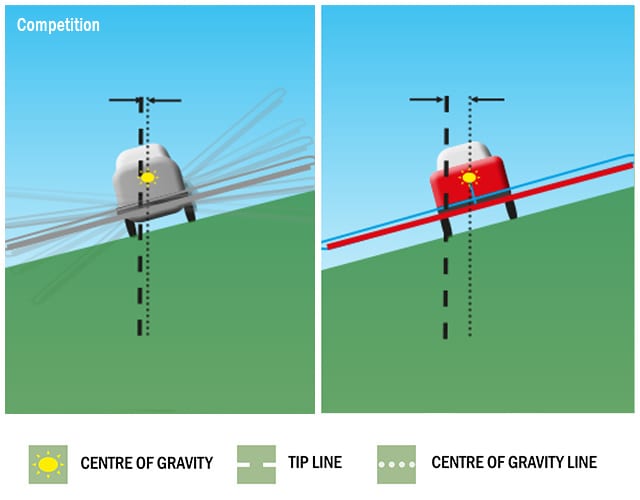 Developed especially for self-propelled crop spraying
The basis for this unique and most stable chassis was designed more than 30 years ago. Specifically developed for self-propelled sprayers, this suspended chassis runs smoothly and effortlessly on all terrains. The Condor comes with individual pneumatic suspension as standard, which provides excellent driving comfort.
Maximum stability of the spray booms
StabiloPlus and the pneumatic suspension ensure that you have an extremely stable and comfortable sprayer, both on the road and in the field; a great benefit for the stability of the spray booms, both horizontal and vertical. The Condor has a stepless track width adjustment of 150-225 cm as standard which can be adjusted via the EcoTronicPlus touch screen. Ideal for farmers and contractors to apply to all crops and cultivations.
The StabiloPlus, standard on every Condor
---
Condor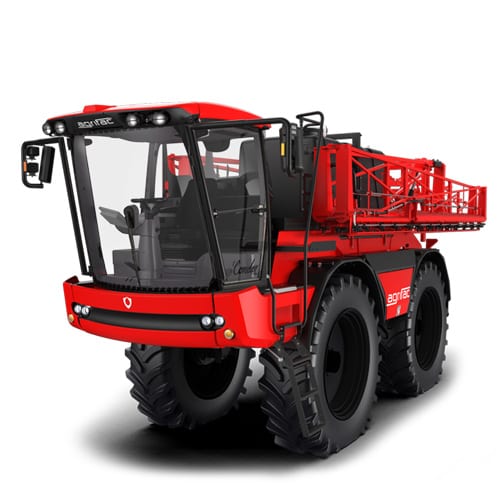 Every drop hits the right spot
99,99% use of spray liquid
Less use of water
All benefits of a Condor
Condor WideTrack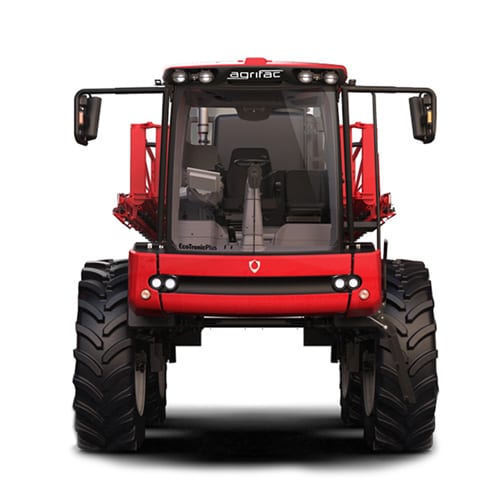 Maximum output
Maximum acreage
Spray tracks are no longer a problem
All benefits of the Condor
---
Condor MountainMaster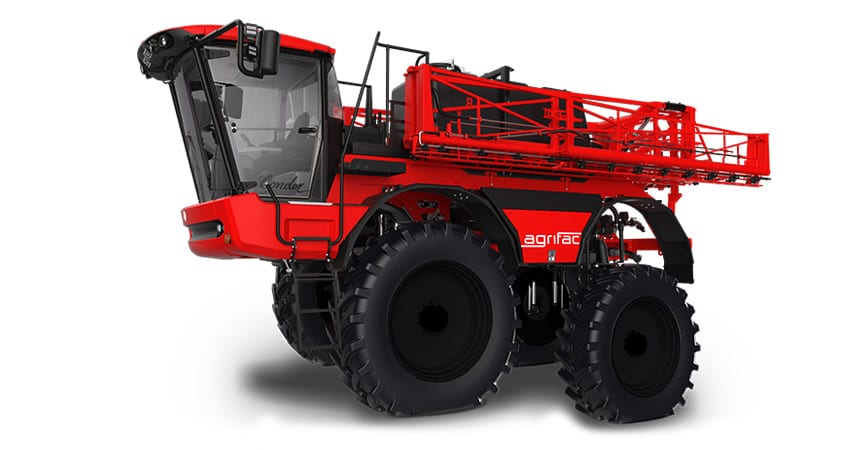 Condor MountainMaster
Take care of your crops on steep slopes
High ground clearance
This Condor remains perfectly stable at all axles
All benefits of a Condor
Learn more
---
Condor Endurance II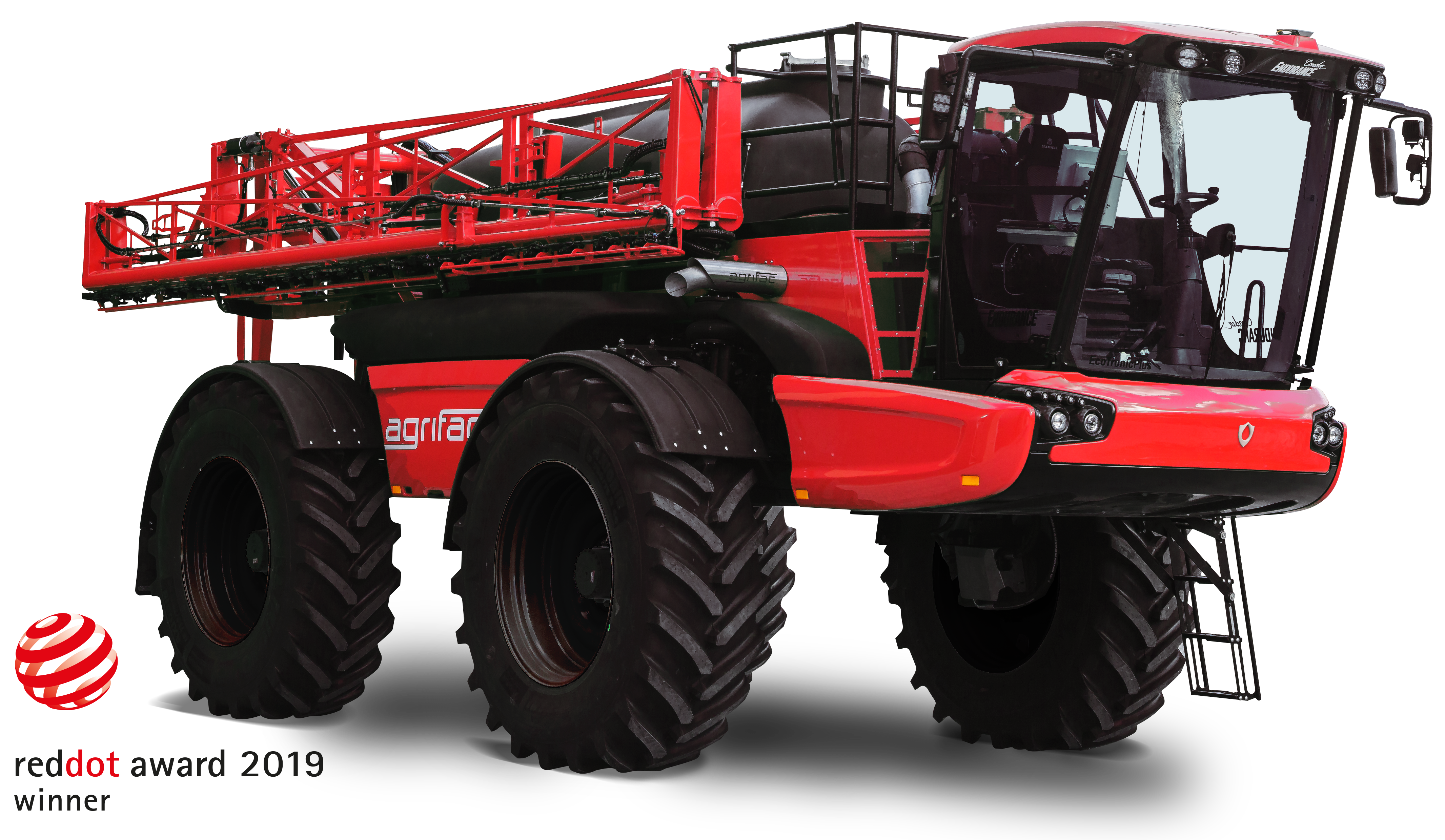 Condor Endurance II
Built for maximal capacity and speed
J-booms available up to 55 metres
8000 litre tank
Red dot Award winning 2019
Learn more
---
More standard Agrifac spraying technologies