Agrifac beet harvesters; compact, light & manoeuvrable
Agrifac knows that people, agriculture, food and climate are closely linked. The world's population will have around 10 billion people in 2050 and food patterns will change. Worldwide, less and less agricultural land is available and climate change also makes food production even more challenging.
To reach potential food production, Agrifac develops innovative and sustainable machines. Along with the world's most sustainable self-propelled crop sprayers, we also produce the most compact Sugar Beet Harvesters. Our six row sugar beet harvesters: LightTraxx and OptiTraxx are Efficient, Economic, Ergonomic and Ecologic but most of all extremely user-friendly.
Brilliant Simple!
---
Agrifac LightTraxx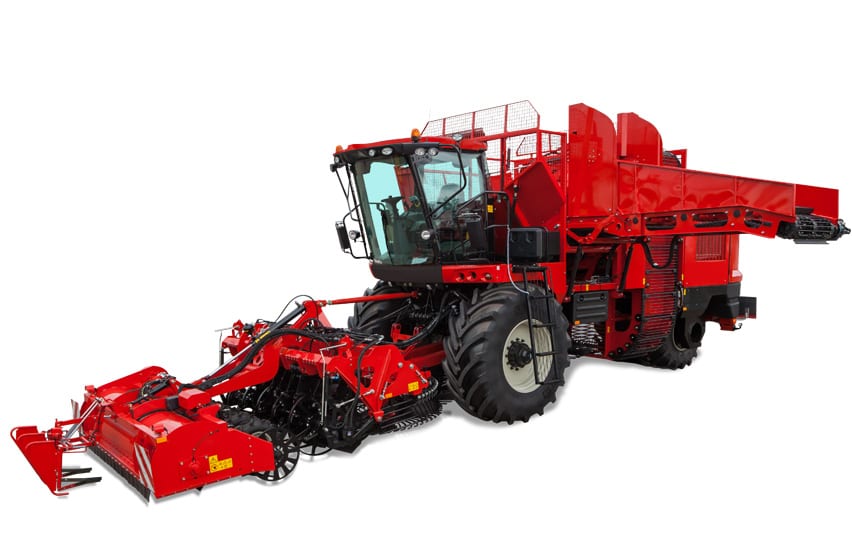 Agrifac LightTraxx
Light Operation
Light Ground Pressure
Light Work
Light Investment
Learn More
---
Agrifac OptiTraxx
Agrifac OptiTraxx
Working longer under difficult conditions
Small turning radius
Equipped with a track system on the front axle
All benefits of the LightTraxx
Learn More
LightOperation
Easy in use, that is the Agrifac LightTraxx beet harvester. All information about the machine is directly available via the EcoTronicPlus touch screen in the cab. All functions are easy to operate from the cabin and you have an excellent view of the harvesting process!
LightGroundPressure
Agrifac beet harvesters are light and also have a unique weight distribution. This has many advantages, including low ground pressure. The machine is also extremely compact and has four-wheel steering that ensures that the beet harvester is extremely manoeuvrable.
LightWork
The high capacity combined with the low ground pressure ensures that beets can be harvested in all weather conditions. The 5 or 6 cleaning zones ensure that the sugar beets undergo an extra long cleaning process. The machine ensures clean and protected sugar beets and thus you achieve maximum results.
LightInvestment
The LightTraxx is not only a very good choice, but also a smart investment.
Easy in use
Light and extremely manoeuvrable
Optimal output and protection
of the sugar beets.
Premium Proven/used/trade in
Talking about sustainability: Agrifac machines have a long lifetime. With our Premium Proven program we refurbish used machines and implement new innovations and technology prolonging the already extensive lifetime.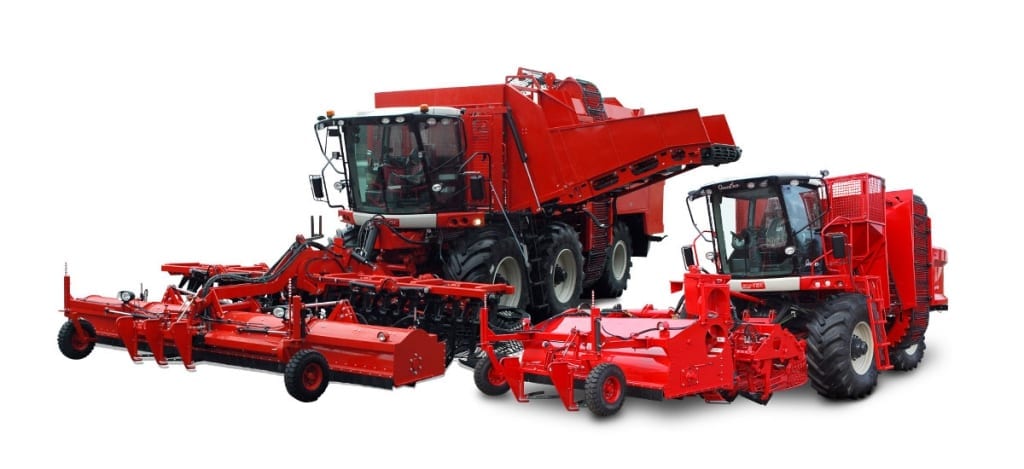 Go To Stock
---