HighTechAir
Plus
The best crop coverage, giving you more working hours and convenience in all weather conditions, is HighTechAirPlus from Agrifac. This system ensures a constant and easily set droplet size. Changing (weather) conditions, the right amount of chemicals, a smaller window of opportunity. These are challenges that are easy to tackle with the HighTechAirPlus system. HighTechAirPlus is a combination of traditional spraying, air assistance and mixing in the nozzle holders. Liquid is delivered to the nozzle by pressure. But air is also delivered, created by a dedicated air pump. Both air and liquid make their way through the same nozzle. The perfect combination to create a constant and easily set droplet size that can be adjusted to changing conditions from the cab.
With Agrifac HighTechAirPlus, you have a higher capacity, never have to change nozzles, and can spray with less drift. HighTechAirPlus means you always spray with the right droplet size. The droplet size can be steplessly adjusted from very fine to coarse, so you have optimal crop coverage in every case. The spray quality is also higher because the sprayer is less sensitive to wind.
If you choose the optional Droplet Control system, the computer will automatically control the size of the droplet based on the driving speed. This keeps the droplet size constant.
Right distribution
HighTechAirPlus enables you to set and keep the droplet size irrespective of the driving speed. When driving off/accelerating and braking/decelerating, the relationship between air pressure and water pressure ensures the droplet size remains constant. This also has advantages when operating in changing weather conditions. The droplet size is easily and quickly changed, for example, when the wind speed changes. This ensures that you have the right distribution and an optimum range.
The right droplet in the right place
The HighTechAirPlus system is suitable for application rates ranging from 50 to 225 l/ha. The application rate and droplet size are controlled independently from each other. The application rate is determined by the water pressure and the droplet size by the air pressure. The interaction between air pressure and water pressure and the shape of the HighTechAirPlus nozzle allow for a wide range of application rates and droplet sizes within a range that is always perfect. Whether you're working with standard sections of 3 metres, small sections of 1.5 metres or individually closed nozzles, HighTechAirPlus offers a lot of options in terms of capacity and precision. Everything to get the right droplet in the right place.
Less chemicals
Agrifac has tested and proven the efficiency of HighTechAirPlus and the closing of individual nozzles in the field over many years. Combining these techniques significantly reduces the amount of chemicals and water used.
The Plusses
Liquid flow and droplet size can be adjusted independently, with air and liquid pressure.  

Nozzles change droplet size while keeping the same flow rate, depending on the drift or coverage needs at the time. 

The travel speed range achievable is similar to that with PWM spraying.

Faster spraying speeds

More than 30 years' experience

Developed according the 4e's for growers concept
Request a Demo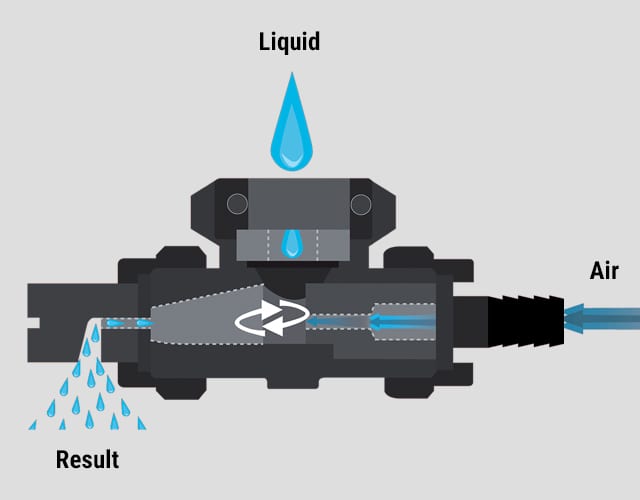 Less water needed for spraying, offering more capacity
Eliminate wind impact; less drift so less chemicals
More spraying hours, so higher capacity
Droplet More spraying hours, so higher capacity, select the desired droplet size
Better penetration of the droplets into the crop
HighTechAirPlus nozzles cater to a variety of crops
Minimum wear and tear on the nozzle equals longer life
Clogged nozzles are a thing of the past
No nozzles change between crops or types of spraying
---
Expand your Condor with these innovative spraying technologies
HighTechAir (HTA) is available on every Condor
---
Condor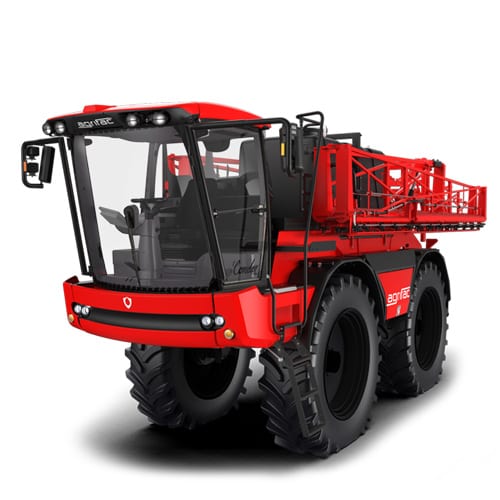 Every drop hits the right spot
99,99% use of spray liquid
Less use of water
All benefits of a Condor
Condor WideTrack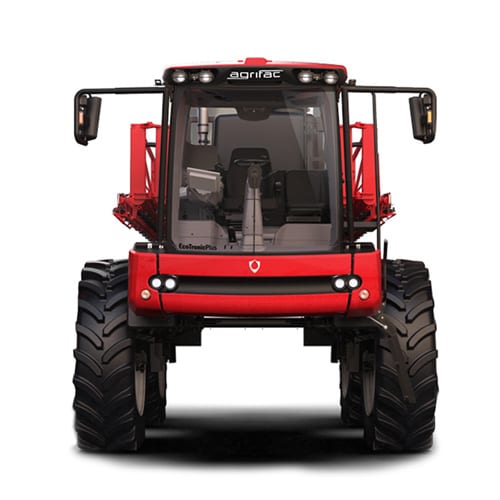 Maximum output
Maximum acreage
Spray tracks are no longer a problem
All benefits of the Condor
---
Condor MountainMaster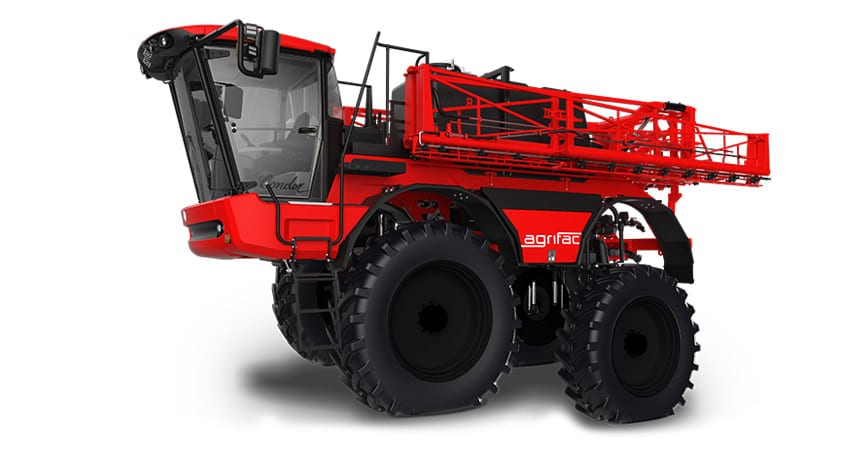 Condor MountainMaster
Take care of your crops on steep slopes
High ground clearance
This Condor remains perfectly stable at all axles
All benefits of a Condor
Learn more
---
Condor Endurance II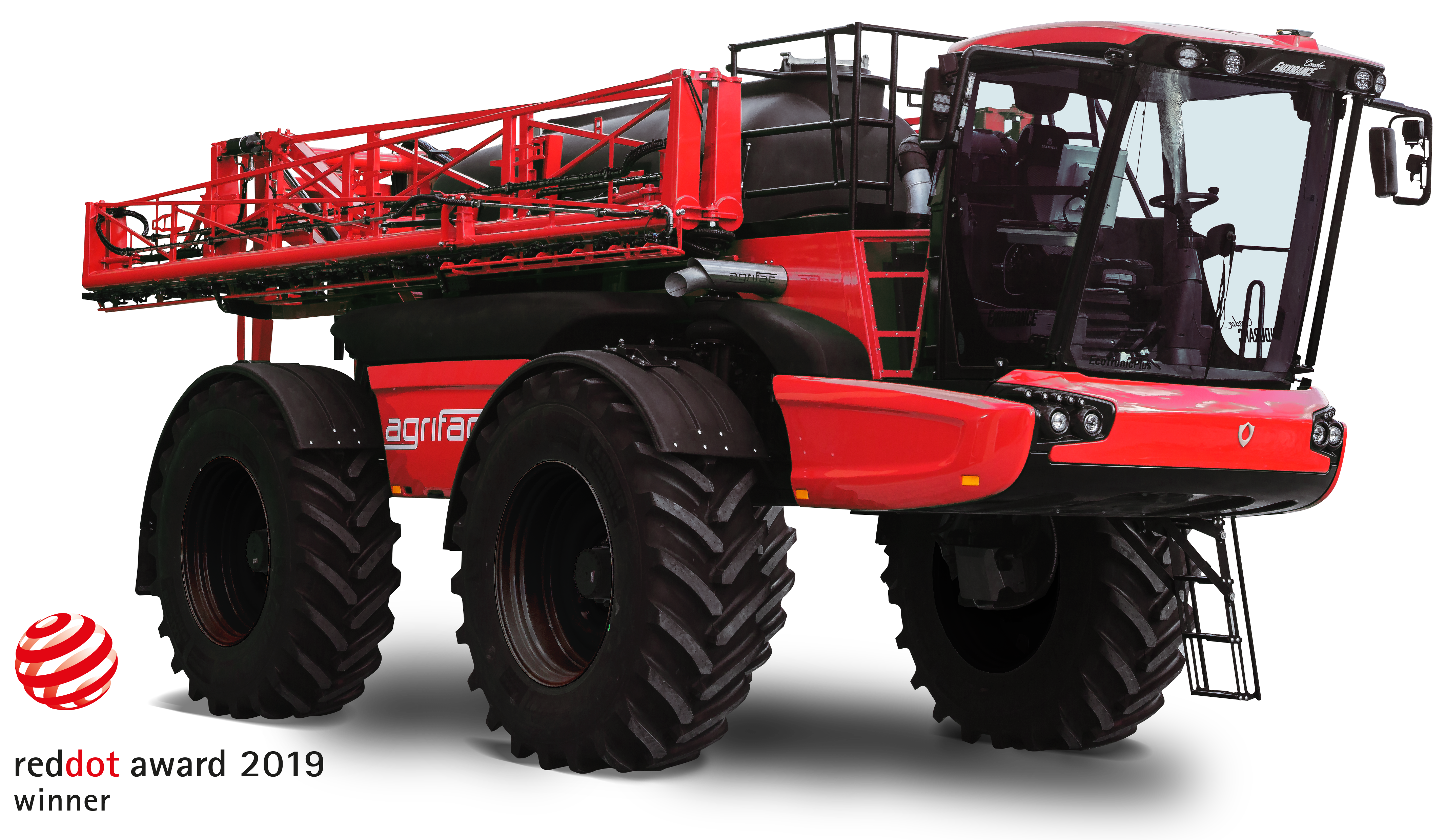 Condor Endurance II
Built for maximal capacity and speed
J-booms available up to 55 metres
8000 litre tank
Red dot Award winning 2019
Learn more
---